Mukluk Telegraph Spring 2022

Click to jump to a story:
---
Healthy Alaska Natives Foundation Raven's Ball
For the past 14 years, the Healthy Alaska Natives Foundation (HANF) has held its annual Raven's Ball event to raise funds for the Alaska Tribal Health System. As with many events during the novel Coronavirus, HANF has transformed their 15th annual spring gala fundraiser into a virtual event, featuring an online auction and a live streaming show. The celebration took place virtually over two days, from April 19 through April 20, 2022.
The Healthy Alaska Natives Foundation are so grateful for the support of our partners, who are committed to strengthening our vision that Alaska Natives are the healthiest in the world. Together, we are helping to make a positive and lasting difference in the lives of so many. Thanks to the help of our partners, HANF continues to fulfill our mission of supporting the unmet and unfunded needs of the Alaska Tribal Health System.
If you missed the Raven's Ball Live Celebration on April 20, do not worry, we have the video for you below!
The hosts for the Live Celebration were Alice Qannik Glenn and Jacquii with a Cue (Lambert), who helped rally fundraising dollars for HANF's Fund-A-Need appeal! The live event also featured entertainment from Byron Nicholai and honored the 2022 Luminary Award Winners.
Honoring the 2022 Luminary Award Winners during Raven's Ball
Each year during the annual Raven's Ball Fundraising, individuals and groups are recognized for their dedication and outstanding contributions to the Alaska Tribal Health System and their communities This year's winners were recognized and honored by the hosts during the Raven's Ball's live event portion that you can watch here:
President's Legacy & Leadership Award: This award recognizes an outstanding tribal health leader and/or health care professional and expert in their field who has displayed a long-term commitment to helping improve the Alaska Tribal Health System.
Distinguished Provider Award: This award recognizes a health care provider whose dedication has made a difference in the lives of those patients they care for and in the Alaska Tribal Health System. This award can go to any clinician.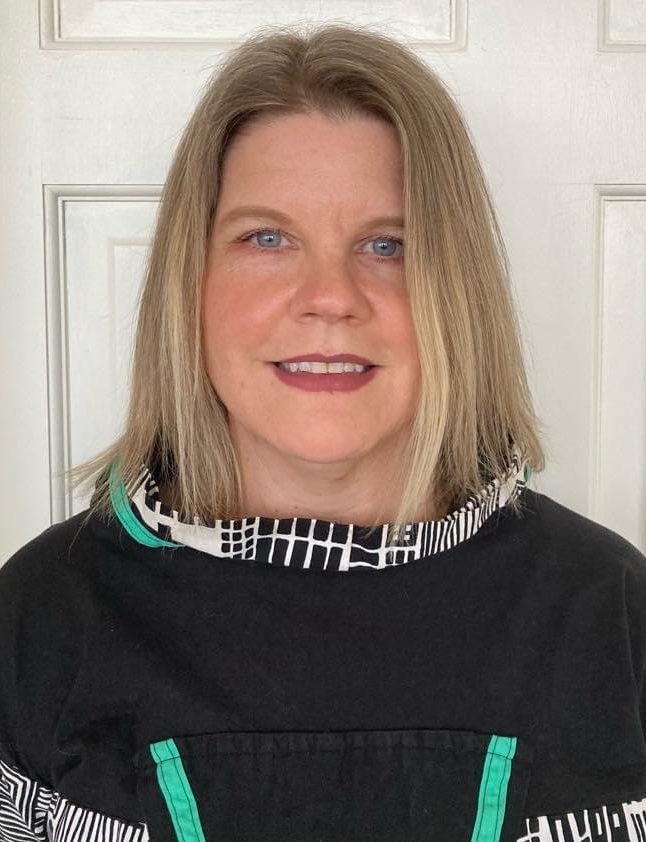 2022 Distinguished Provider Award goes to Ms. Anne Anttila Komulainen!
Ms. Anne Anttila Komulainen has been a physician assistant in the outpatient clinic at the Yukon Kuskokwim Health Corporation (YKHC) for 15 years. Ms. Komulainen and her husband, Aki, her daughter, Maya and son Elias make Alaska their home. Driven and dedicated to helping people, Ms. Komulainen moved to Alaska from South Florida believing in the YKHC's culturally relevant health systems and the guiding principles of optimism, compassion and pursuit of excellence, to name a few.
Through her years of service, she respects the Yup'ik people of the region, working alongside the residents and impacting every person as the primary care provider for the villages of Kipnuk, Marshall and Napakiak.
With her commitment to the community, she has made Bethel her home and is very active on boards and committees, volunteering her time by serving on the Bethel Advisory School Board, part of Yukon-Kuskokwim Delta Women in Philanthropy, and with the local food bank. She has been appointed as the Advanced Practice Professional representative to the Medical Staff Executive Committee for over 10 years.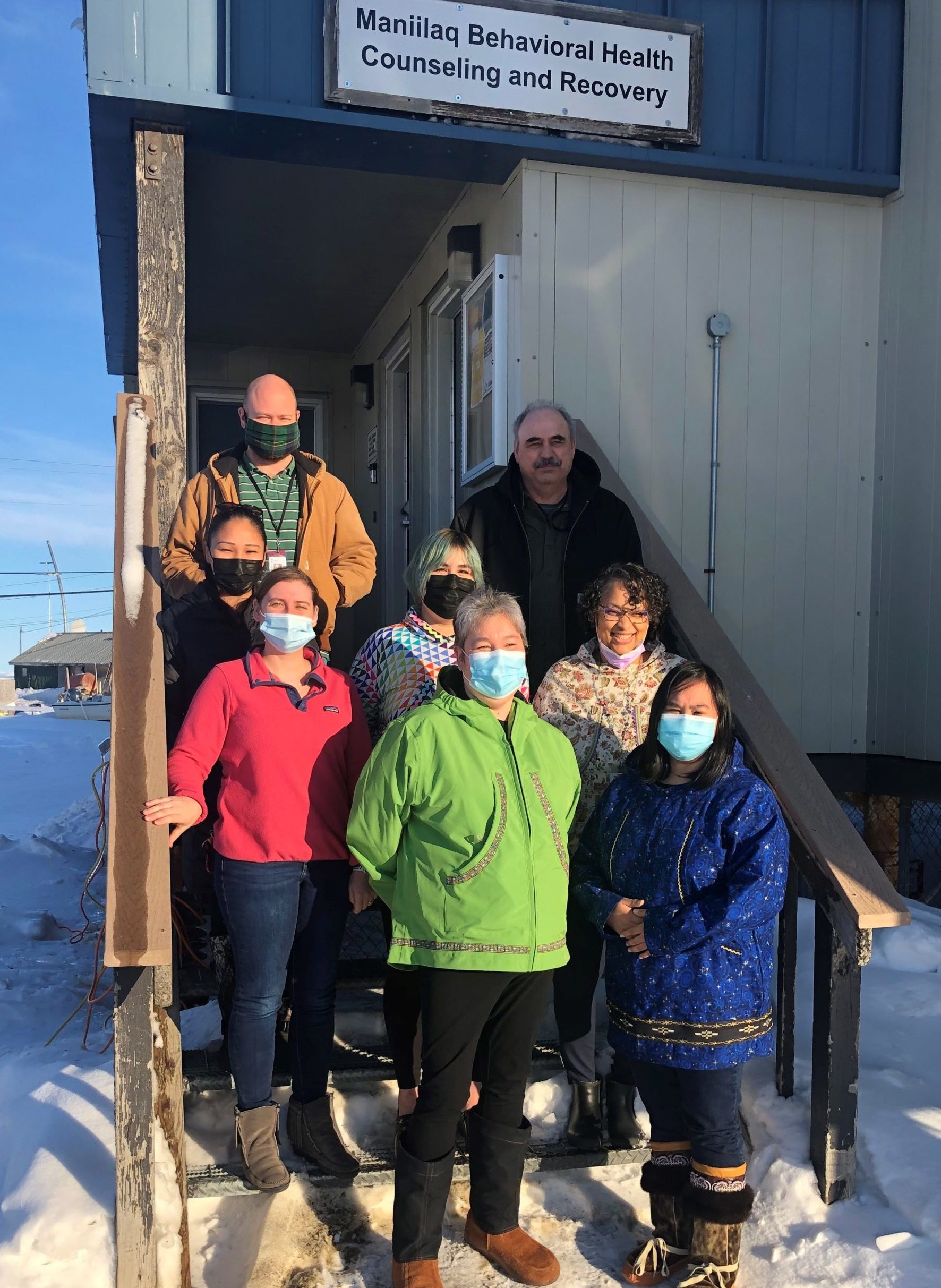 2022 Outstanding Rural Health Champion Award goes to Maniilaq Counseling and Recovery Services!
Maniilaq Counseling and Recovery Services (MCRC) provides culturally relevant mental health and substance use treatment to the Northwest Arctic Borough and Point Hope. We accept individuals of all ages from various lifestyles and backgrounds. Services are culturally responsive and family-centered. They include individual, group, and family counseling as well as crisis response, screening and assessment. We tailor treatment to the individual and family's strengths and needs. We engage and support our consumers for successful outcomes.
---
Connect with other Alaska Native people through behavioral health and wellness group sessions
The ANTHC Behavioral Health and Wellness Clinic (BHWC) offers compassionate, easy to access care for our communities. Behavioral health services can be difficult to access in Alaska, but ANTHC's newest clinic uses direct to patient video telehealth appointments for easy connection to a variety of services.
In addition to individual services, the BHWC offers a variety of group sessions to help individuals learn skills to cope with anxiety, depression, grief/loss, stress, trauma, and substance use. In group counseling, a provider works with a group of individuals who are experiencing similar concerns. Group members discuss their experiences and learn skills to help address their concerns and symptoms. Group sessions are a great way to connect with and learn from others who understand what you are going through.
Groups include:
Balanced Living Group (offered daily)

This group focuses on early recovery skills and relapse prevention skills such as skills for cravings, refusal skills, social skills, coping skills for co-occurring mental health concerns, and strategies for engaging a meaningful life without alcohol and drugs, among others.

Mindfulness Group (offered weekly)

In this group, participants engage in a mindfulness meditation exercise at each session. These mindfulness exercises include meditation, guided imagery, breathing methods and other practices to help relax the body and mind to reduce symptoms and stress. Participants learn how to focus on what they are sensing at the moment without judgment as well as techniques to bring relief to symptoms they are experiencing.

Seeking Safety (offered weekly)

This group helps participants work toward safety in their life, let go of dangerous relationships, feel control of their trauma and substance use symptoms and discontinue their substance use. Participants are not required to recount specific traumas. The emphasis of this group is on teaching and practicing skills one can use right away to address symptoms of trauma and substance use.

Anxiety, Depression and Stress Group (offered daily)

This group provides practical skills and techniques for addressing symptoms of anxiety, depression and stress. Participants learn how to work on their thoughts and behaviors to find relief as well as to engage in meaningful ways in their life to increase their wellbeing.

Community Reinforcement and Family Training (CRAFT) (offered weekly)

This group provides participants with skills to help motivate their loved ones to reduce their substance use and motivate their loved ones to enter treatment. Family members and friends can use this group to learn new skills to help their loved ones, to have a place to share about the stressors their loved one's substance use places on their life and concentrate on their personal well-being.

Healthy Relationship Skill Group (offered weekly)

This group provides participants with the skills to have a healthy romantic relationship. Clients work on exercises and skills related to their values and responsibilities, social skills, decision-making abilities, refusal skills, setting and attaining goals, hygiene, self-care and sexual health.
To register for our groups and for more information on services we provide, call us at (907) 729-2492 or complete an online intake and one of our staff will contact you to discuss the best options for you.
For more info on our services and group offerings or to complete an online intake to become a client, please visit www.anthc.org/bhwc.
---
May is Mental Health Awareness Month
Knowing the basics of mental health and creating positive habits supports our mental and physical health. In honor of Mental Health Awareness Month, ANTHC will promote weekly activities throughout the month of May to enhance your overall wellness.
Starting Monday, May 2, surveys will be available for the posted weekly activities, so bookmark the Mental Health Awareness Month page and come back each week for your opportunity to win great prizes! Prize winners will be selected at random. One entry per person per week.
Week 1: May 2-8 Starting to think about mental health
What we will learn:
Factors that help build our mental health wellness
Eating Traditional Foods helps us grow mentally healthy and strong
Week 2: May 9-15 What factors protect our mental health
What we will learn:
What are risk and protective factors
How risk and protective factors play a role in protecting our mental health
Week 3: May 16-22 Recognizing when you need help
What we will learn:
Identify when you are stressed and out of balance
Recognize when your thoughts, feelings, and behaviors change
Week 4: May 23-31 What to do if needing help and where to go
What we will learn:
Identify what to do if you need help
Decide where to go to seek help
If you or someone you know needs mental health support, please call the Alaska Statewide Careline at 1-877-266-HELP (4357) 24/7, or text 4HELP to 839863 Tuesday-Saturday from 3 p.m.-11 p.m.
---
Celebrating our hardworking and talented staff
Being a health care provider under normal circumstances is hard work. Long shifts. Sick and injured patients to care for. Sometimes after doing everything you could to save them, your patients pass away. Time-consuming technology that can take you away from the bedside. Stressful days and nights. And these last two years being a health care provider during the COVID-19 pandemic added multiple layers of unique challenges.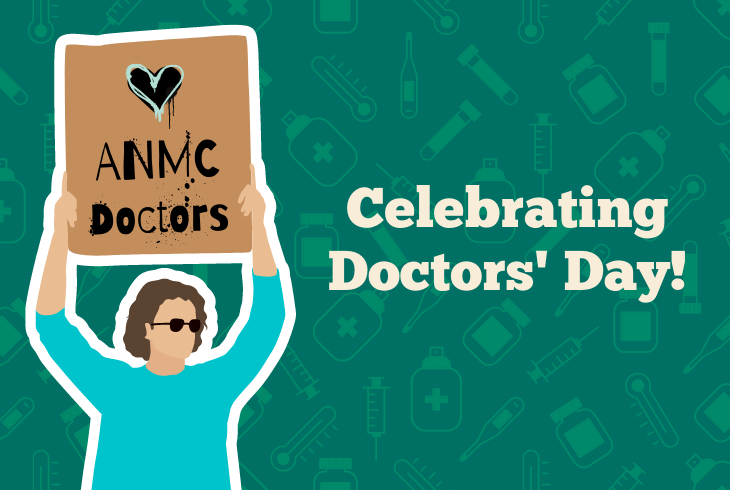 Providers and staff at the Alaska Native Medical Center provide high-quality, patient-and-family-centered care. Our providers display their commitment and excellence through professional development, evidence-based practice, and innovations in their professional health care practice at ANMC.
During the last week of March, ANMC celebrated National Doctors' Day, recognizing our providers for their hard work and dedication to providing the highest-quality care for our people.
More than 215 doctors and more than 70 nurse practitioners and physician assistants work at the Alaska Native Medical Center across more than 35 medical specialties, providing care for both our patients admitted at the hospital and those coming to campus for outpatient clinic visits. Our providers are integral to patient care and work tirelessly to care for our people when they are sick or injured.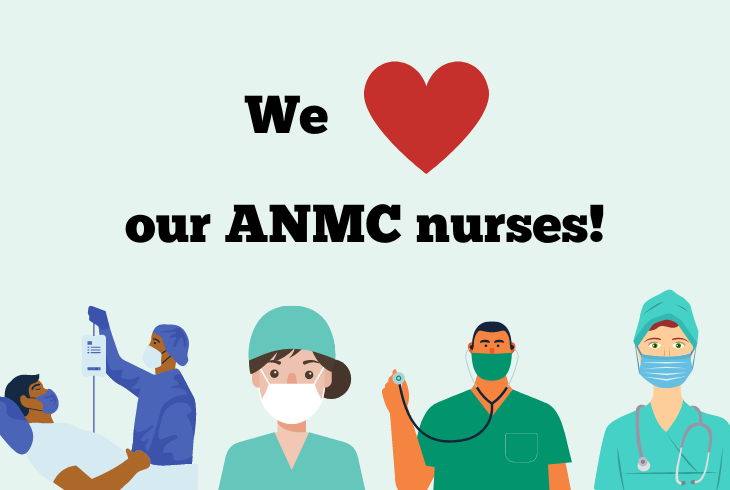 ANMC celebrates National Nurses' Week from May 6, National Nurses Day, through May 12, the birthday of Florence Nightingale, the founder of modern nursing.
Our nurses are viewed as respected partners, collaborators and leaders. They are constantly seeking ways to improve the services and care we provide, from processes and initiatives to technology and equipment. In addition to their work and education, many of ANMC's nurses participate in shared governance which shapes the work they do at the bedside.
More than 560 nurses work in the ANMC hospital and across the Consortium, making up about a quarter of our ANMC workforce. Many of our nurses continually strive to strengthen and expand their own skills, as well.
After National Nurses' Week, ANMC celebrates National Hospital Week – an observance dedicated to recognizing those who work in hospitals and health care systems providing direct and indirect care services. More than 2,000 Alaska Native Tribal Health Consortium staff work at the Alaska Native Medical Center, serving more than 205,000 Alaska Native and American Indian people living across Alaska.
The COVID-19 pandemic hit the health care industry especially hard. In the early days of the pandemic, there were continual shortages of personal protective equipment, some of which continue today. Policies and procedures changed rapidly and continuously. Many health care providers had to quickly adapt their practices and work in areas they typically did not. Our staff handled these rapidly changing circumstances with grace and strength. We are so thankful for our incredible ANMC staff and thank them for their unwavering dedication in providing high-quality, culturally sensitive care to our people.
Not only does ANMC appreciate our hard-working front-line staff and providers each year the Alaska Native Tribal Health Consortium recognizes teams and individuals for their special contributions to ANTHC and the Alaska Native Medical Center. ANTHC President/CEO Val Davidson announces our employees and teams of the year, and the President's Service Awardee for 2021.
Please join us in congratulating our honorees for their contributions and outstanding work this past year!
If you would like to read more about the winners of the 2021 Employee Awards visit: https://www.anthc.org/news/2021-employees-of-the-year-teams-of-the-year-and-presidents-service-awards/
---
Reminder: ANMC is a fragrance-free facility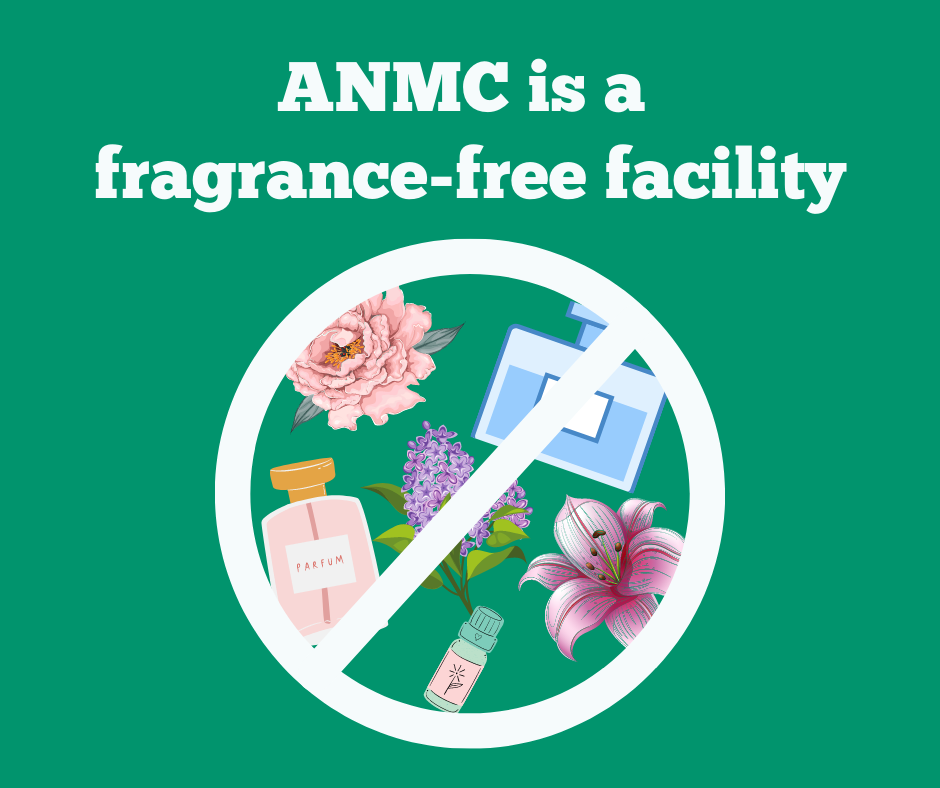 Please respect the health of our patients and staff by not wearing scented products or bringing in scented flowers, which can cause serious allergic reactions.
To protect patients and staff from allergens, products and items with a strong fragrance are discouraged in ANMC buildings, including:
Perfumes, colognes, body sprays and essential oils
Flowers, such as stargazer lilies, peonies and lilacs
---
Health tips: ATVs + Helmets
In Alaska, we use many types of transportation for all kinds of reasons and many of us rely on all-terrain vehicles (ATVs), or four-wheelers, to get from point A to point B. When traveling anywhere, anytime, everyone should wear a helmet – even if it's a quick trip close to home.
Every summer, the Alaska Native Medical Center sees an uptick in head trauma injuries – many from ATV accidents. Almost all were because people driving were not wearing a helmet.
"We strive to provide the best trauma care here at Alaska Native Medical Center. But we want to avoid people from ending up in the trauma bay in the first place," said Elisha G. Brownson, M.D., General Surgery. "If we can prevent even one person from getting a severe head injury by spreading the word about ATV safety and helmet use, then the benefits of these efforts are worth it."
From 2012 to 2016 Alaska Native people averaged 200 hospitalizations for traumatic brain injury (TBI) every year. Of those hospitalizations, about 1/5 of TBIs were from ATV, snow machine and bicycle accidents. Wearing a helmet when on an ATV is the best way to protect your head and reduce the risk of a TBI. Adults can set a positive example for our youth by driving safely and always wearing a helmet.
Additionally, planning your TRIPSS* is a good way to reduce injuries while driving and operating ATVs:
T – Training
Take a free online ATV training course to learn safety tips at https://atvsafety.org/.
R – Ride Off-Road
When possible, ride on unpaved roads. The ATV's tires are not made for paved or loose gravel roads – you could lose control.
I – Impairment Danger
Never drive an ATV while impaired. This includes not driving under the influence of alcohol or other drugs.
P – Plan Ahead
Before riding, plan your trip by looking for wire fencing, tree stumps and other dangers. Let someone know where you are going and when you'll be back.
S – Single Rider
Most ATVs are made for one rider. When possible, drive without passengers.
S – Safety Equipment
Wear a helmet, boots, gloves, long pants and sleeves when riding your ATV.
For more information about ANTHC Injury Prevention, visit https://www.anthc.org/injuryprevention/.
For more on safe riding, visit https://www.anthc.org/HelmetsOn.
*TRIPSS safety message adapted from Arkansas Children's Hospital Injury Prevention program.
---
Recipe: Herring Egg Salad