Mukluk Telegraph Fall 2020
The Fall 2020 Mukluk Telegraph newspaper is now online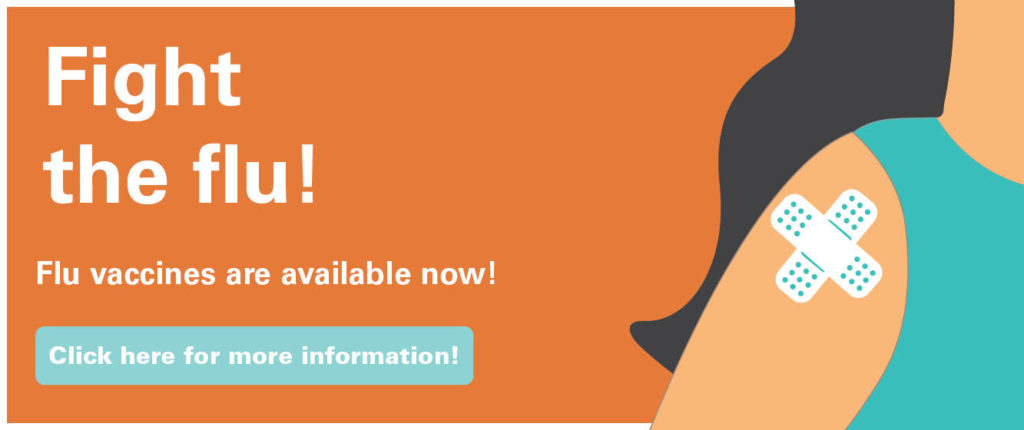 Flu shots available now at the Walk-In Clinic!

Flu season is upon us in Alaska and it's time to get a flu vaccine to protect yourself and your loved ones. Getting an annual flu vaccine is the first and best way to protect yourself, your family and your community from the flu.
The Walk-In Clinic at ANMC is located in the Healthy Communities Building: 3900 Ambassador Drive on the third floor; is open 9 a.m. to 9 p.m. Monday through Saturday and 10 a.m. to 6 p.m. on Sundays
Anyone eligible for care on ANMC campus is eligible to get a flu shot at the Walk-in Clinic;
All patients at WIC can also get their flu shots;
All escorts with patients are eligible for a flu shot;
Flu shots at the walk-in clinic are available at all hours.
Some people, such as Elders, young children, and people with certain health conditions, are at high risk of serious flu complications. Serious outcomes of flu infection can result in hospitalization or death. Please get your flu vaccine to protect yourself and others around you.
There is also a drive-thru flu vaccination clinic at the Alaska Native Primary Care Center (ANPCC) open 8 a.m. to 6 p.m. Monday through Friday and Saturdays in October from 10 a.m. to 2 p.m. in the ANPCC West parking lot.

---
Whether it is trying to stay physically distant – while socially connected, finding ways to keep our children involved in activities and education, or businesses changing the way they reach customers, all Alaskans are impacted by the COVID-19 pandemic. Coping with these changes has led to responses and situations that can be characterized as critical incidents.
At ANTHC, the Critical Incident Stress Management (CISM) team, comprised of trained staff and behavioral health providers, supports the mental health and well-being of our people and communities by offering behavioral health consultation services. Individuals, groups, and clinical staff affiliated with the Alaska Tribal Health System are eligible for CISM team services.
Click here for the full story!
When contacting the ANTHC CISM team, please provide:
Your name
How we can help: individual or group support session
Preferred contact: phone number and/or email address
---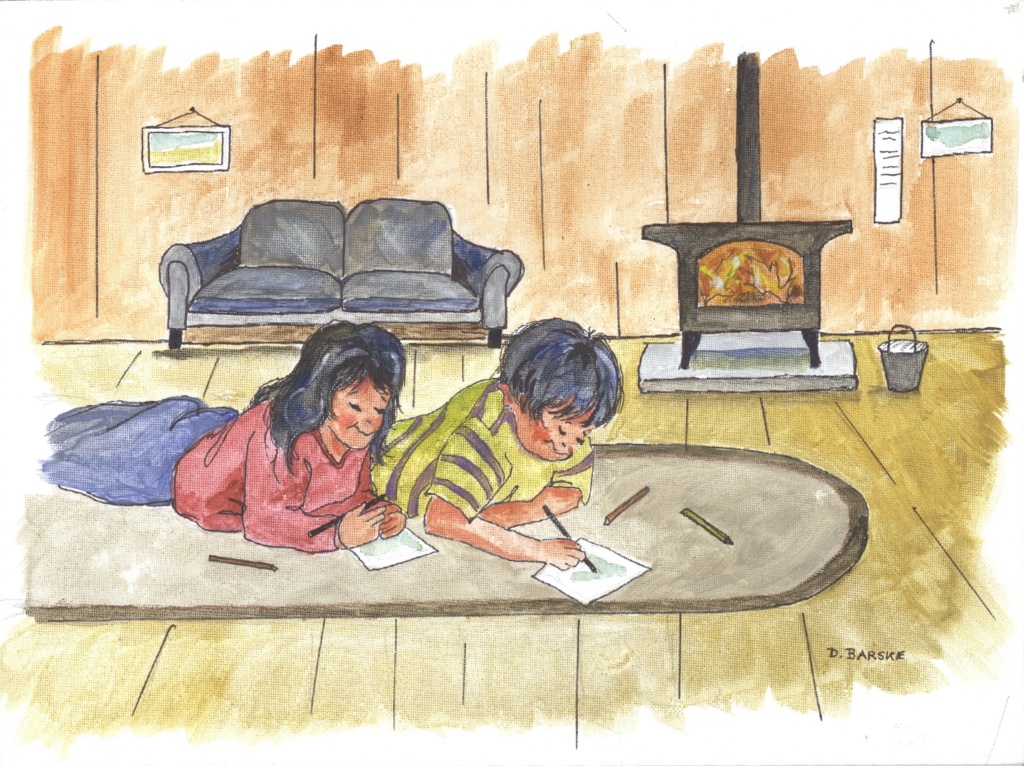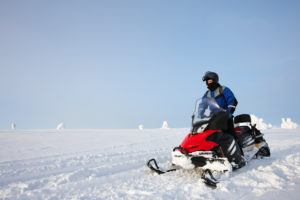 Snow isn't as soft as it looks – and Alaska health professionals say no matter how much we enjoy the outdoors; kids especially need to protect their brains.
Is your family hitting the slopes, a sledding hill, pond or snowmachine trails this winter? Alaska health professionals have one heartfelt request for you: Remember your helmet, and your kids' helmets, too.
Too many Alaskans will hit their heads while playing outdoors this winter, including children and teenagers. Most of the time, those injuries — which can have permanent effects — are preventable.
---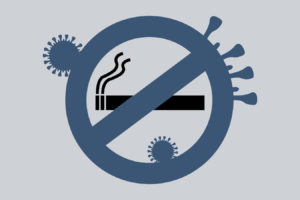 The novel coronavirus (COVID-19) is a disease that affects the respiratory system, which primarily includes your lungs and your ability to breathe.
Smokers and people using vape pens or e-cigarettes may have less efficient lungs and may be hit harder by breathing issues resulting from the virus. ANTHC and the State of Alaska have resources available for quitting smoking, vaping and other tobacco product use. Contact the Alaska Tobacco Quit Line at 1-800-QUIT-NOW (1-800-784-8669) to learn more about free services for quitting tobacco, including over the phone and virtual consultation.
Considerations for people using tobacco products:
Smoking and vaping harms lung function, putting people at greater risk for complications related to COVID-19.
Smoking and vaping increase the risk for respiratory infections, and is a major cause of chronic obstructive pulmonary disease, heart disease and diabetes. These factors put people who smoke at greater risk when confronted with the coronavirus.
Smoking and vaping may lead to preexisting but undiagnosed lung conditions, that can make recovery from respiratory illnesses, such as COVID-19, more difficult.
The good news is that once you quit using tobacco products, your lungs and other organs can begin to heal themselves. There has never been a better time for smokers to quit and for individuals to protect their health by avoiding use of all tobacco products, including e-cigarettes
Since the 1970s, the American Cancer Society has inspired people to quit tobacco through the Great American Smokeout (GASO). Every year, GASO is celebrated on the third Thursday of November, which falls on Nov. 19 this year. Quitting tobacco whatever it may be, smoking, chew or iqmik is hard. For some, even thinking about quitting is far from the top of the priority list. Research has shown that 70% of people who smoke want to quit and that people who try to quit are more successful when they have support. Thousands of people across the country take part in GASO every year and the American Cancer Society provides the support and resources to help those who are ready to quit. For additional information on the Great American Smokeout visit here.
Join us!
Talk to your health care provider about quitting tobacco. You can also contact the ANTHC Tobacco Cessation program at (907) 729-4343 or the Alaska Tobacco Quit Line at 1-800-QUIT-NOW (1-800-784-8669) to learn more about free services when you are ready to quit.
---
October is Domestic Violence Awareness and Action Month – learn about the resources available to help everyone in our Alaska communities
Nearly three out of four Americans personally know someone who is or has been a victim of domestic violence. We can help our family, friends and community members address domestic violence by learning about programs and services available across Alaska during October's Domestic Violence Awareness and Action Month.
We can let people know they aren't alone when facing domestic and sexual violence. ANTHC's Domestic Violence Prevention Program partners with multiple statewide and regional partners to identify resources.
Visit ANTHC's Healthy Relationships webpage to see regional resource guides and contact information if communities or organizations are interested in learning more about how to partner with ANTHC. This website is a safe, secure space. If you are in need of immediate assistance, call the domestic violence crisis line at 800-799-SAFE (7233) or 911.
ANTHC also funded a video public service announcement to let our communities know the importance of supporting each other. The video will be distributed on television and social media during October.
October's Domestic Violence Awareness and Action Month is an important reminder to support survivors and empower people to speak out against domestic violence.
---
If you were not able to speak for yourself, how would you get the care you want?
Advance Care Planning makes sure your health care wishes are known if you become unable to speak for yourself. Alaska Native Medical Center now has Advance Care Planning materials created specifically for Alaska Native and American Indian people. These materials, including the "Your Care, Your Choices" Conversation Guide, use storytelling and vivid imagery to take you down the path of Advance Care Planning so you can choose the type of care you want and then document your choices in your Electronic Health Record.
For downloadable resources available at ANMC, visit anthc.org/palliative-care/resources/.
---
---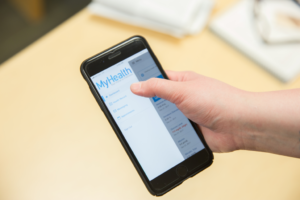 MyHealth provides access to parts of your health record including COVID-19 testing results. Users can view the following:
Clinical record summary (allergies, immunizations, health issues, discharge summary, surgeries and procedures)
Limited lab results (excluding sensitive test results or results that may require further discussion with your provider)
Limited personal information
Clinical document generator (a snapshot of medical information for a single visit or all visits)
Future appointments
For your smartphone: In your app store search: HealtheLife. The HealtheLife mobile app gives you real-time and easy access to your MyHealth online portal.
For more information, visit www.anmc.org/myhealth.