Tribally-Sponsored Health Insurance Program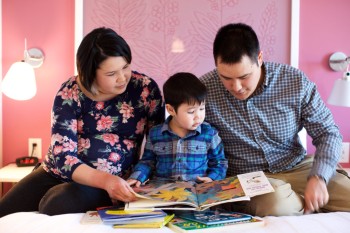 What is Tribally-Sponsored Health Insurance?
T-SHIP buys private health insurance coverage for IHS beneficiaries. Having coverage, in addition to IHS benefits, increases care options for sponsored individuals and their entire community.
Find out if you are eligible:
Alaska Native Tribal Health Consortium
To speak with a Health Benefits Specialist, please contact:
hbs@anthc.org
(907) 729-5696
Arctic Slope Native Association – Samuel Simmonds Memorial Hospital
Arctic Slope Native Association Outreach at (907) 852-9365
Kenaitze Indian Tribe – Dena'ina Health Clinic
Dena'ina Wellness Center Un'ina Navigators:
Donna Gilbert
(907) 335-7562
DGilbert@Kenaitze.org

Joanne Shepard
(907) 335-7504
JShepard@Kenaitze.org
Ketchikan Indian Community (KIC)
Patient Benefits Coordinator:
Katherine (Kat) Wood
(907) 228-9411
katherinew@kictribe.org
Kodiak Area Native Association
Patient Benefit Coordinator
Rosaline Green
(907) 486-9861
Rosaline.Green@kodiakhealthcare.org
Maniilaq Association
United Way Healthcare Navigator
(907) 308-9582
jmacqueen@ak.org
---
Will Tribally-Sponsored Health Insurance cost me anything?

No. ANTHC pays the insurance premium cost. Alaska Native and American Indian people also do not have to pay any co-payments or deductibles when they are seen or referred by Tribal health facilities.
---
Why should I consider Tribally-Sponsored Health Insurance?

Health insurance can help you get medical care when you are traveling or away from Tribal health facilities. Health insurance can also help make more services available for you and all Alaska Native and American Indian people. The program also offers free tax filing assistance and enrollment assistance.
---
How do I qualify?

T-SHIP staff will screen you and your family to see if you qualify, if you:
Are you an Alaska resident
Are eligible for Indian Health Services;
Are not covered by or eligible for Medicare Part A, Medicaid, Denali KidCare, TRICARE, CHAMPVA, or affordable health insurance through an employer.
---
Does this affect my current Alaska Native health benefits?

No. You still get all services at Indian Health Service and Tribal hospitals and health clinics throughout Alaska and the United States. You should continue to use the Tribal Health System to ensure that your health care needs are being met and that you are as healthy as possible.
---