Skip to main content
Center for Environmentally Threatened Communities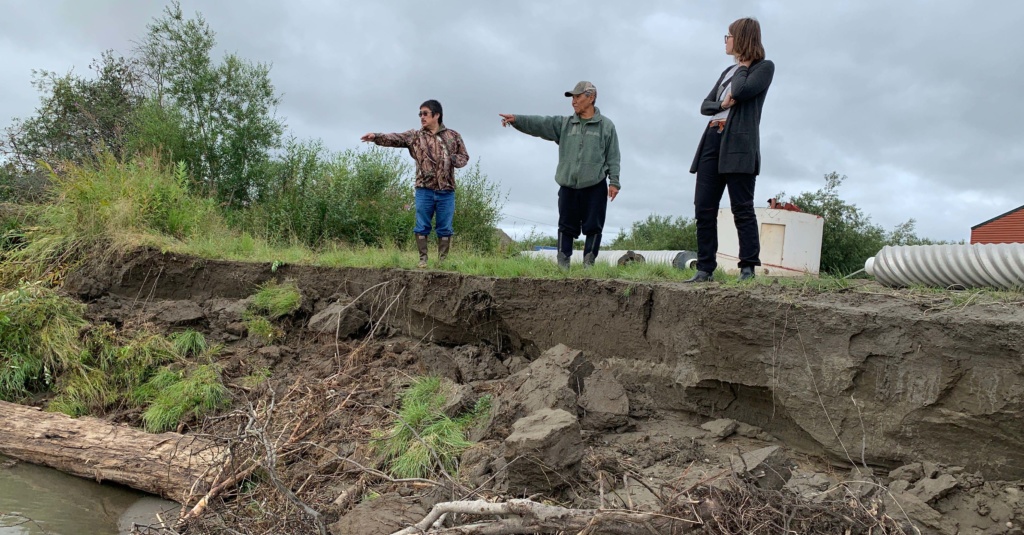 Center for Environmentally Threatened Communities
(907) 729-4521
etc@anthc.org
The Center for Environmentally Threatened Communities supports rural Alaska communities experiencing infrastructure impacts resulting from flooding, erosion, and melting permafrost.
Since 2017, CETC staff have worked with 22 communities to address environmental threats and achieve their vision of a safe, healthy, and sustainable future. Our two areas of focus are:
Securing funding by working closely with communities so they can replace damaged community infrastructure, move homes and community buildings, develop new subdivisions, gain a better understanding of risk, and advance long-term planning.
Helping to build community capacity to respond to threats by providing grant training and technical assistance.
The CETC is a partnership between the Alaska Native Tribal Health Consortium (ANTHC) and the Denali Commission. Additional partners include the Climate Justice Resilience Fund (CJRF).
Our monthly e-newsletter is the best way to stay informed about what's happening in threatened communities throughout Alaska. In our newsletter, we provide a platform for communities to share their successes and challenges, and we list relevant trainings, resources, and news that helps communities to build resilience.