ANTHC opens regional office in Nome
December 26, 2019
Jackie Crisci, an enrolled member of the Native Village of Wales, was recently hired as ANTHC's Regional Liaison for Norton Sound Health Corporation (NSHC). After spending time at ANTHC's offices in Anchorage learning about the ANTHC resources available to support Tribal members in the Norton Sound region, she has returned home to Nome to support her people. Crisci is located on the first floor of the Norton Sound Hospital right next to the Nome Travel office.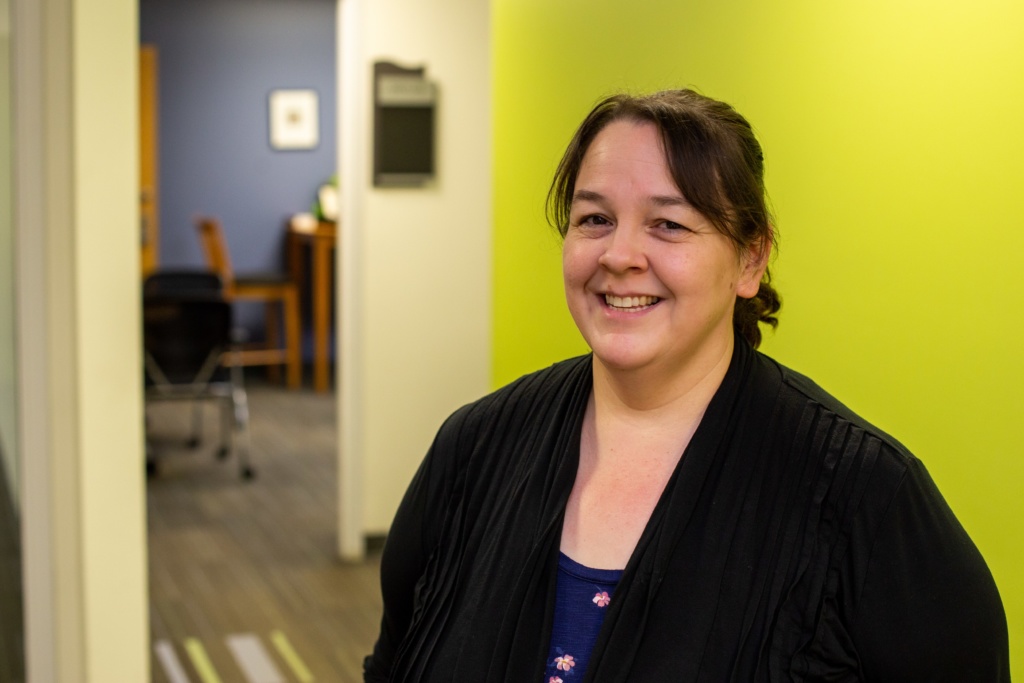 ANTHC recognizes the need to better support our partners by providing a local point of contact within the regions it serves. ANTHC's wide range of services can make it difficult for a Tribal health organization to navigate. Regional liaisons will enhance the knowledge of services available and improve specialty care referrals between Alaska regions and the Alaska Native Medical Center.
Patients often have questions regarding their reservations for travel and housing arrangements or scheduled clinic and diagnostic appointments at ANMC. Crisci can view these schedules and work with case managers and patients should any of the arrangements need to be changed. Additionally, after the patient leaves ANMC, she can help ensure staff members within the Norton Sound area receive the correct information for follow-up care.
Crisci is originally from Wales, Alaska. For the last nine years she has been working for Norton Sound Health Corporation as a supervisor for the Village Clinic Travel Specialists. Before this position, she worked as a Community Health Practitioner (CHP) in the community of Wales for 10 years.
With her most recent position she worked closely with NSHC Travel and the ANTHC Travel Management Office regarding patient travel to Nome/Anchorage.
"I really enjoyed my position as CHP and also as the Travel Supervisor for the village staff," said Crisci. "When I first saw the ANTHC Regional Liaison position for NSHC advertised and read up on the job duties of this position I was very interested. I have been working in the health care for a long time and know the importance of our clients to receive the best care possible and have access to further testing if this is not available at Norton Sound Health Corporation."
She looks forward to working with the NSHC clients and her first goal is to help make improvements to the referral process for ANMC and improve the patient travel experience.
Crisci will also be able to assist with connecting members of Norton Sound region with any other ANTHC services they may need assistance with, including trainings, environmental health and engineering and more.
She can be reached at 907-443-3351 or jcrisci@anthc.org.
ANTHC is currently recruiting for Regional Liaisons in Kodiak and Unalaska . New liaisons will be starting soon in Sitka and Bethel to join the liaisons working in Bristol Bay, the Copper River area, and Norton Sound.
If your region is interested in having an ANTHC Regional Liaison, please contact Jenni Harrison, ANTHC Senior Tribal Health Liaison at jdharrison@anthc.org or (907) 223-7144.
---
Browse More Stories
---
Share This Story