May is Mental Health Awareness Month
May 6, 2021
Wellness includes having a positive purpose in life, satisfying work, play, joyful relationships, a healthy body, living environment, and happiness. To honor May as Mental Health Awareness Month, the Alaska Native Tribal Health Consortium will promote wellness activities to improve both mental and physical health!
Starting Monday, May 3, these activities will be located on ANTHC's website at https://www.anthc.org/mentalhealthawareness/ along with a digital activity toolkit. Be sure to follow ANTHC on Facebook and Instagram to join in and recognize Mental Health Awareness Month.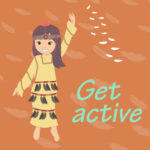 WEEK 1: MAY 3-9
Take care of your body
– Get Active –
Week 1 Activity: Find items on Scavenger Hunt document. Download scavenger hunt document here
Fill out our survey for a chance to win one of three sets of earbuds and a Fitbit.
Within the survey there is an opportunity to share a photo of your favorite item found!
Combining different types of exercise for 20 or 30 minutes a day helps build good health and mood. Physical activity, eating nutritious foods, and sleep helps keep us healthy and increase our physical and mental wellness. Hands-on, problem-solving activities can exercise the mind and body. Get moving and join in the hunt for wellness today!
---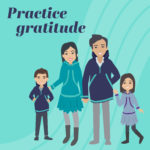 WEEK 2: MAY 10-16
Take care of your emotions
– Practice Gratitude –
Week 2 Activity: Each day, write on a slip of paper one thing you are thankful for and place it into a jar.
At the end of the week reflect on the things you are thankful for to develop an attitude of gratitude.
Fill out our survey and be entered to win one of three sets of a passion planner, pop-open card and mindfulness journal.
Growing our inner strength and knowing about our positive and negative feelings helps us to learn from our experiences. Remembering what is good in life and what brings us joy allows us to develop an attitude of gratitude.
---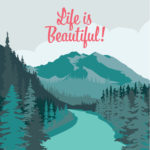 WEEK 3: MAY 17-23
Take care of your mindset
– Life is Beautiful –
Week 3 Activity: Color a picture that you enjoy.
Complete our survey and be entered to win one of three sets of an LCD writing tablet, art set, Alaska coloring book and tote.
Art helps develop a positive mindset and decreases stress, anger, tension, anxiety and depression. Writing, drawing, coloring, beading and sewing allow us to separate from stress and meditate. Setting aside time in our daily schedule to practice art helps develop our wellness.
---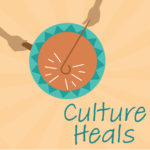 WEEK 4: MAY 24 – 30
Take care of your spirituality
– Culture Heals –
Week 4 Activity: Traditional Activities. Participate in one or more of your favorite traditional activities.
Fill out our survey for a chance to win one of three drum-making kits.
Participating in traditional activities can enhance cultural identity, self-concept and increase self-esteem. These activities create connectedness to body, mind, spirit and community.
---
Browse More Stories
---
Share This Story