ANMC purchases da Vinci XI Surgical System, adding critical technology to the OR
May 6, 2021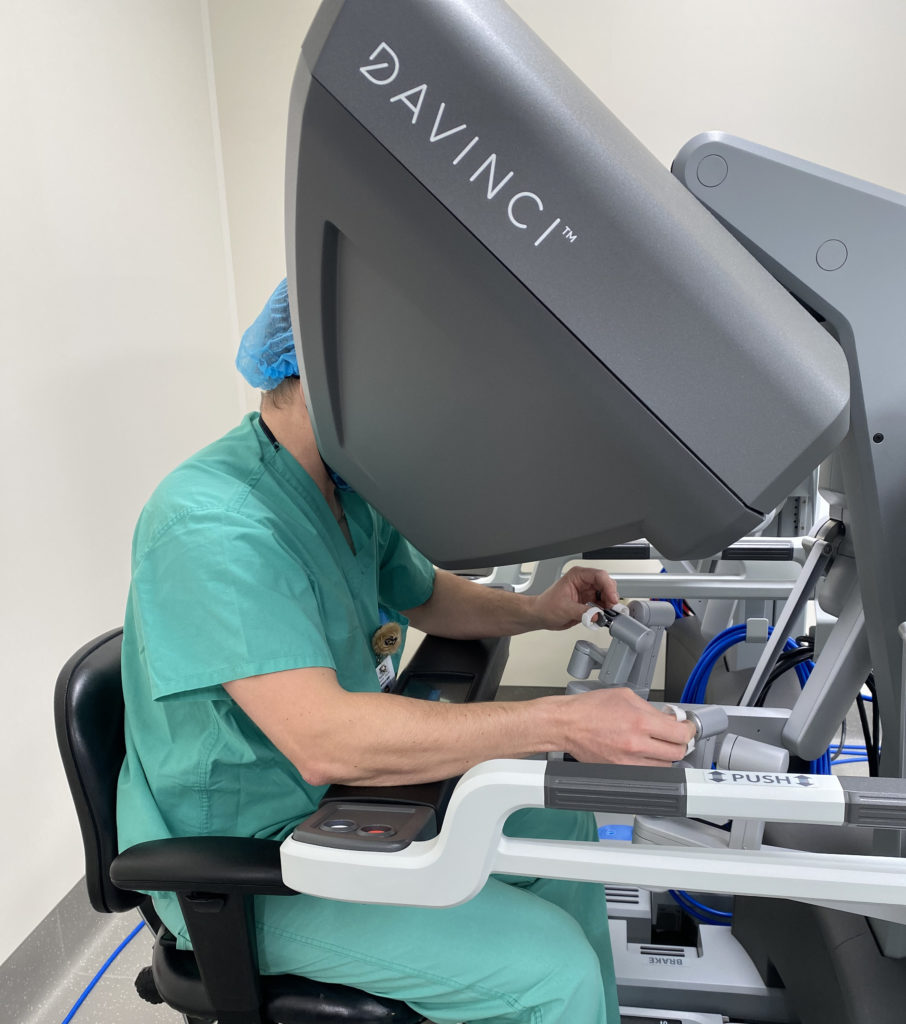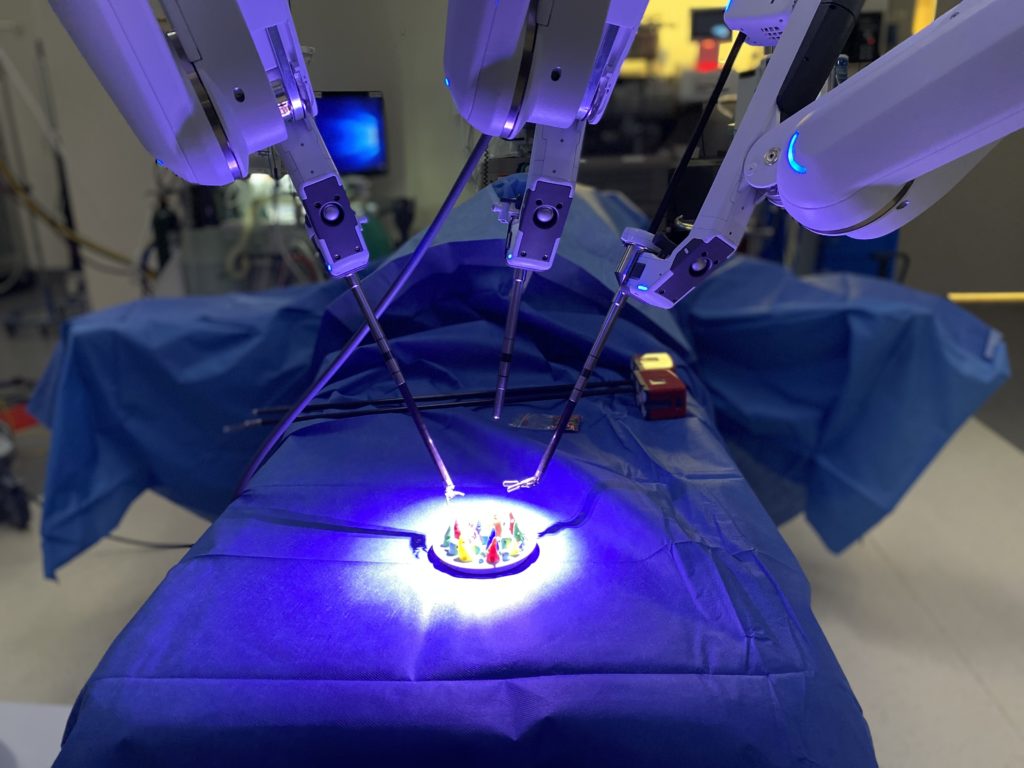 The Alaska Native Medical Center recently purchased technology that allows additional capabilities in our operating room, allowing for minimally invasive surgical procedures for our patients. The da Vinci XI Surgical System, also referred to as a surgical robot, assists surgeons with laparoscopic surgery, allowing them to do more detailed, complex surgeries.
When a patient has a minimally invasive surgical procedure, it often means less pain and pain medications, shorter recovery times, reduced hospital stays, and getting back to their daily lives much quicker than if they had a traditional open surgery.
The robot is attached to laparoscopic instruments and allows for improved visualization, additional range of motion and wrist movements. It has very tiny dissecting instruments that allow surgeons to do very fine dissections and gives surgeons visibility that they do not have without the robot. The increased visualization is possible due to a high-definition camera, which increases their ability to identify certain kinds of tissues and cancers and to have full visualization of areas that they traditionally had to operate blindly on, such as deep inside a patient's pelvis or chest.
"Not only does the robot utilize instruments that are much smaller than my hand which allow for very fine dissection and reconstruction, it also has more wrist degrees of motion," said Dr. E. Sophie Spencer, a urologist at ANMC. "So, it allows a surgeon to be very precise and to access locations like the pelvis that are hard to get to and difficult to visualize in a traditional open surgery. Without a robot, portions of many pelvis surgeries have to be done by feeling and not actually seeing what you are doing. It allows us to cut out the blind portion of the procedure."
Surgical robots are most commonly used in urology, colorectal, thoracic, gynecological, gyn-oncology and ENT surgical procedures. At ANMC, the da Vinci surgical robot will be mostly used for urology procedures, like prostate and kidney surgery, general surgery procedures, like colorectal surgery and hernia repairs, gynecology and gyn-oncology surgery, like hysterectomies.
During a surgical procedure using the da Vinci robot, the main operating surgeon sits at a console across the room from the patient and controls the robot using a hand console and foot pedals. There is always a second surgeon or provider at the bedside next to the patient who assists the main surgeon with laparoscopic instruments.
The da Vinci robot has four surgical arms: a camera, two primary working arms and the option an additional arm to use for retraction and moving tissues out of the way. Each incision made for the robotic instruments is only 8 millimeters wide, which allows surgery through much smaller incisions, translating to less pain and recovery time for patients.
"There are many benefits of using a surgical robot. It's really about providing the best care and the procedure with the least amount of side effects as possible," said Dr. Morgan Sheridan, a general and colorectal surgeon at ANMC. "For typical open surgeries, recovery is usually a week to 10 days. With the use of a robotic system, recovery is often reduced to 3-4 days, sometimes as little as two days. The patient's pain is significantly less, which means they use less pain medications. Their chances of infection are drastically reduced. With a quicker recovery and shorter hospital stay, they get back home and to their lives much sooner."
---
Browse More Stories
---
Share This Story