New educational home for Alaska's dental therapists expands training capacity and oral health access
August 3, 2021
Students in the Alaska Dental Therapy Education Program of Iḷisaġvik College started their education in a new instructional facility on the Alaska Native Health Campus last week, marking new growth for the successful program providing oral health care for rural communities.
Since 2004, dental health aide therapists have expanded access to oral health care for 40,000 people living in Alaska's Tribal communities. In August 2020, the program became the first accredited dental therapy program in the United States when it was accredited by the Commission on Dental Accreditation (CODA).
Since 2007, the Alaska Dental Therapy Education Program educated its students in a small, non-descript medical office building in Anchorage. They had four dental operatories and a multi-purpose room where students would participate in classroom lectures and discussions, study, eat lunch and socialize.
Through a partnership with the Alaska Native Tribal Health Consortium and other funders, the program has its new home in a state-of-the-art facility designed to bring together health professionals serving rural communities across Alaska.
The new space is not only larger and more functional, but it thoughtfully brings the dental health aide therapy students into a community of fellow health professionals.
The clinic's 10 new dental operatories overlook the Alaska Native Medical Center hospital, the statewide tertiary care hospital for the Alaska Tribal Health System. There is a dedicated student lounge with lofty ceilings where dental health aide therapy students may sit next to community health aide students and behavioral health aide students, their fellow health professionals who also serve rural Alaska communities.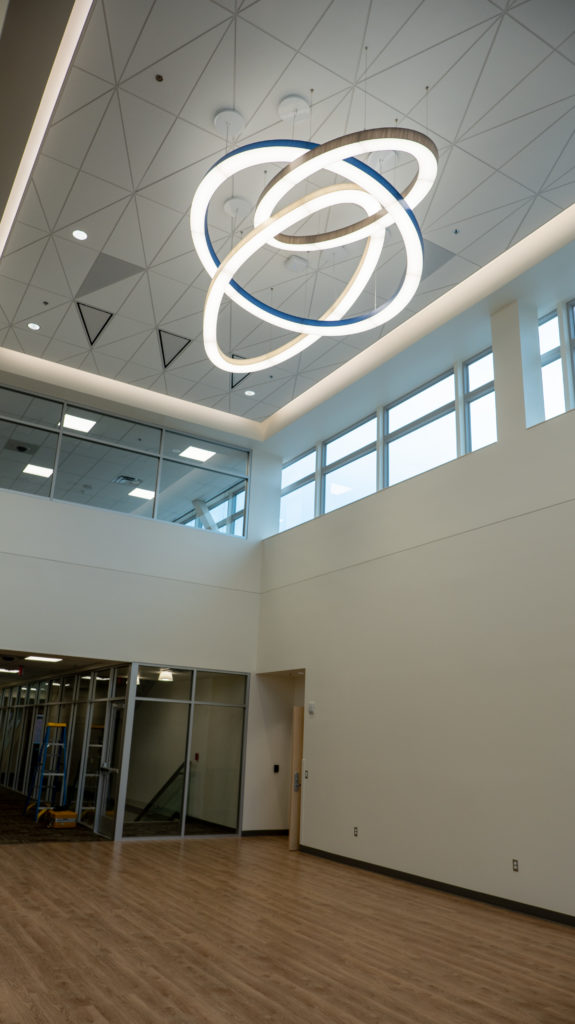 "Our dental health aide therapy students are going to be educated alongside the other health aide providers they'll be working with in their communities," said Sarah Shoffstall-Cone, DDS, MPH, Interim Director of the Alaska Dental Therapy Education Program. "What a great opportunity to educate future dental providers alongside those that will be providing behavioral and medical health care. This opens up the door to further improve interprofessional education ."
Also improving educational opportunities for the dental health aide therapy students are new tools and technology in the facility that the program did not have access to before, such as negative pressure procedure rooms, an expanded lab, sterilization area, dedicated classrooms, and a simulation lab for hands on education and self-guided practice.
"In this new, beautiful and healthy environment dedicated to educating Tribal health professionals, we have a permanent home from which to build on the past successes as we move into the future," said Shoffstall-Cone. "We look forward to continuing to grow and evolve as we continue to focus on providing a quality education that will allow Alaska Native providers to improve access to oral health care and health outcomes for the Alaska Tribal communities that they call home."
---
Browse More Stories
---
Share This Story