Patients & Visitors
Information for Patients & Visitors at ANMC
What is Telemedicine?
Telemedicine is the use of medical information exchanged from one site to another via electronic communications to improve patients' health status.
What telemedicine options are available at ANMC?
ANMC Providers and Specialists offer a broad range of visits and consults using telemedicine technologies. Most common are either by video appointments or electronic consultations. Services may vary by the capability and equipment within your local clinic.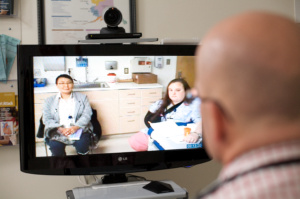 What is a video appointment?
A video appointment uses video cameras and secure software to connect you with health care providers who are not located near you.
Through video technologies, ANMC can provide some appointments right in your local clinic.
You can interact with your provider to address questions or concerns about your health care.
Your video visit will be private and confidential.
What are the benefits of a video appointment?
Delivers care right to your local clinic
Reduces the inconvenience and expense of travel
Allows for personal interaction with your provider
Opens another channel of communication between you and all of your providers
Provides one more way to obtain needed medical care
Electronic Consultations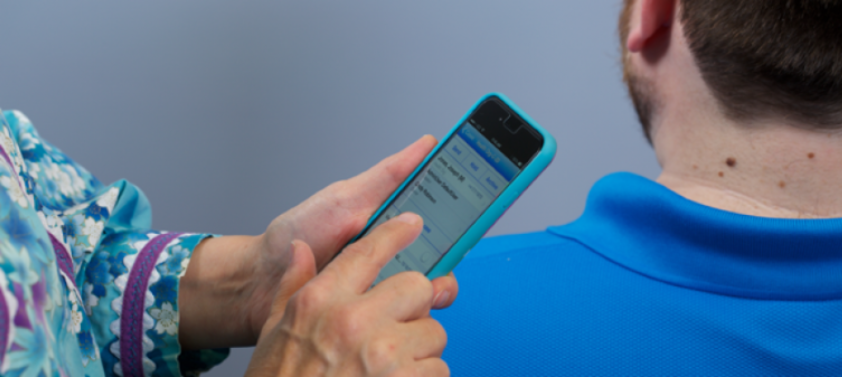 When your local provider (either a Community Health Aide or Primary Care Provider) needs advice, an opinion, or recommendation regarding a specific problem, he/she can request an electronic consult. Your provider can send data (pictures, laboratory or test results, X-rays, etc) over a secure connection to another provider to get advice and input on diagnosis, treatment and care. In much of the Alaska Tribal Health System, telemedicine carts are used for this purpose, but other computers or mobile devices can also be used. You do not have to travel to the consulting provider to receive this care, making this a very convenient and fast way to access specialists.
Help:
For IT issues contact your local IT support first
Hardware & Software Information:
Phone: 907-729-2285 Fax: 907-729-3666
Email: customersupport@afhcan.org
Help with program design: 907-729-2260