Tribal Utility Support (TUS)
Providing training and technical support of water and sewer utilities and assisting with small project implementation such as weatherization, upgrades, and retrofits.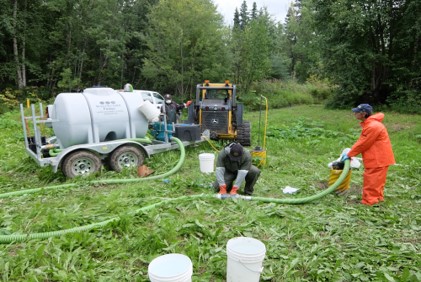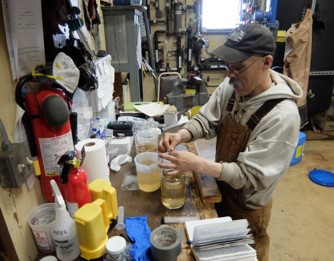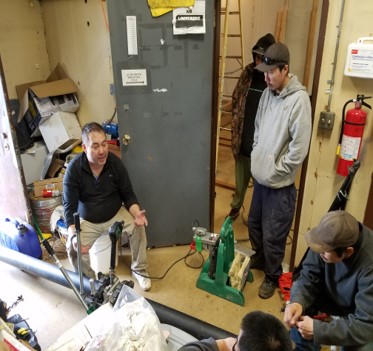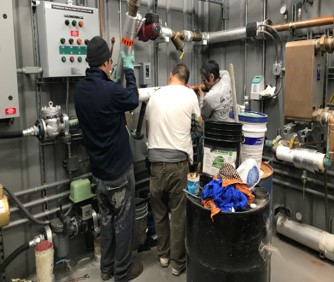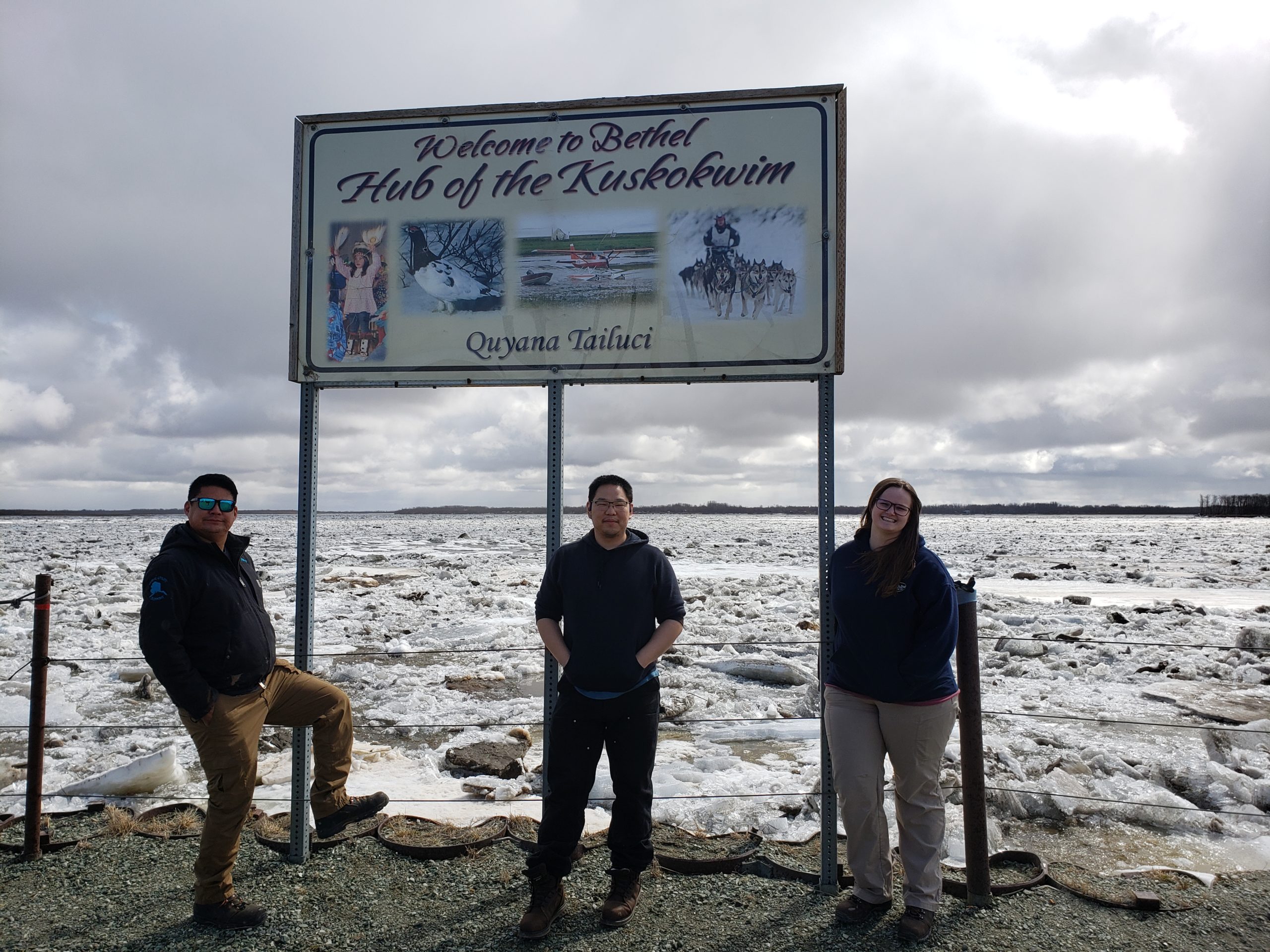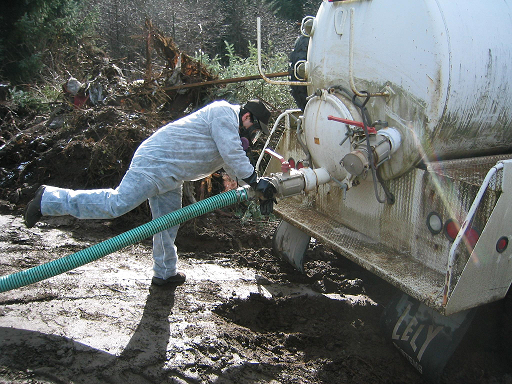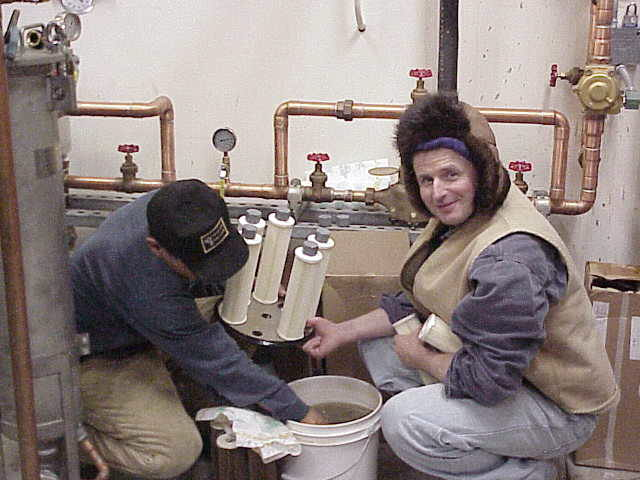 George-Sampleton-and-Alton-Futch-in-Rampart
Andrew-Singer-Kyle-Tee-Heather-Lyon
The Tribal Utility Support (TUS) department within the Alaska Native Tribal Health Consortium's Division of Environmental Health & Engineering (ANTHC/DEHE) works with communities to ensure they receive the highest quality of water and sanitation service assistance. Through training classes, plant visits, equipment supply and maintenance services, the TUS staff works to provide utility operators with the skills and materials necessary to maintain efficient systems.
Tribal Utility Support Services:
Operator Training
TUS provides in person training to the local operators for all ANTHC conducted projects, as well as O&M Manuals, and provides project call back support. Our statewide program trains utility system operators in hands-on classes with experienced instructors.
Project Support
In cooperation with other departments, TUS supports communities by providing water treatment system analysis, design and construction plan reviews, pre-final inspections, O&M manuals and construction skills training.
Community Technical Assistance/Emergency Response
TUS' experienced staff is often called upon to assist operators with difficult repairs and to help troubleshoot operations and maintenance (O&M) problems. Although uninterrupted service is our primary goal, TUS also provides emergency assistance to water and sewer systems. In an emergency, the operator should first contact their RMW. If unable to assist, RMW's will contact TUS for additional support.
Remote Monitoring
TUS installs remote monitoring systems for water treatment plants to monitor system temperatures, pressure, flow rates, fuel burn rates, vacuum sewer operations, push notifications of alarm conditions and data storage to prevent catastrophic failures and enhance remote support and troubleshooting. Data collected from remote monitoring systems can also be used for future energy optimizations. For more information, please visit: https://anthc.bmon.org/map/
Meet the Team: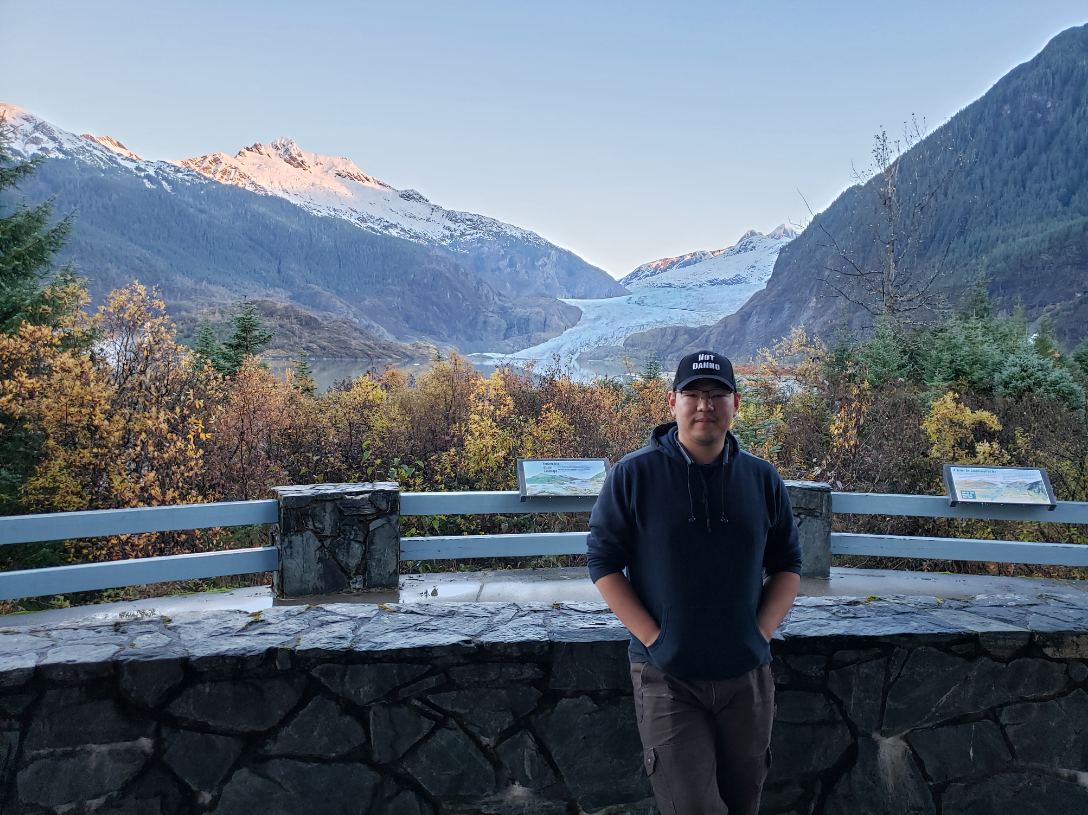 Kyle Tee, Utility Support Engineer I
Kyle was born and raised in Anchorage where he went to UAA and received his Bachelor's Degree in Civil Engineering. Lately he has been interested in cooking. In the future he would like to learn Chinese and 3D printing.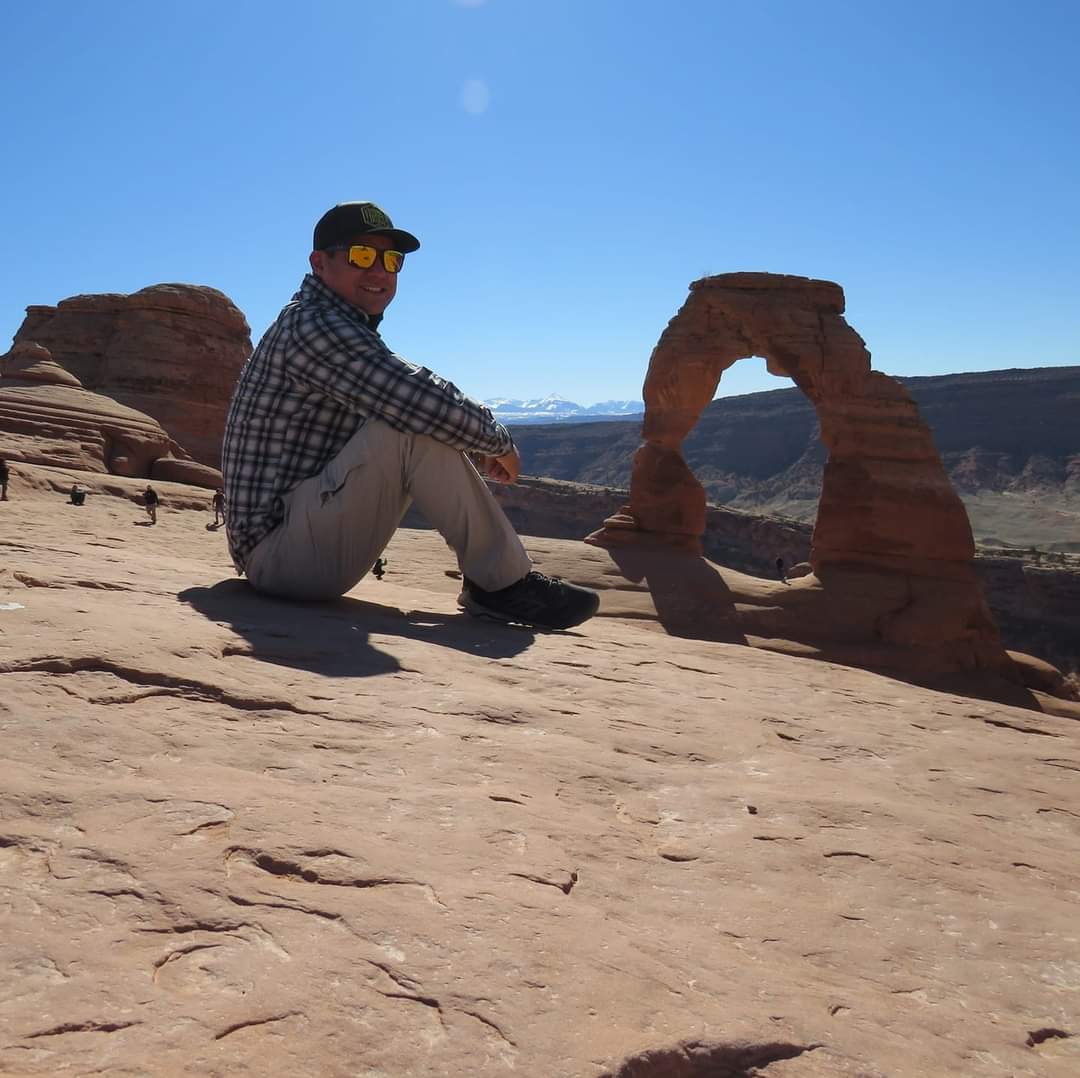 Andrew Singer, Utility Support Engineer II
Andrew was was born and raised in Flagstaff, Arizona where he graduated with his Bachelor's degree in Civil Engineering. He enjoys the outdoors where he can snowboard, hike, mountain bike and more.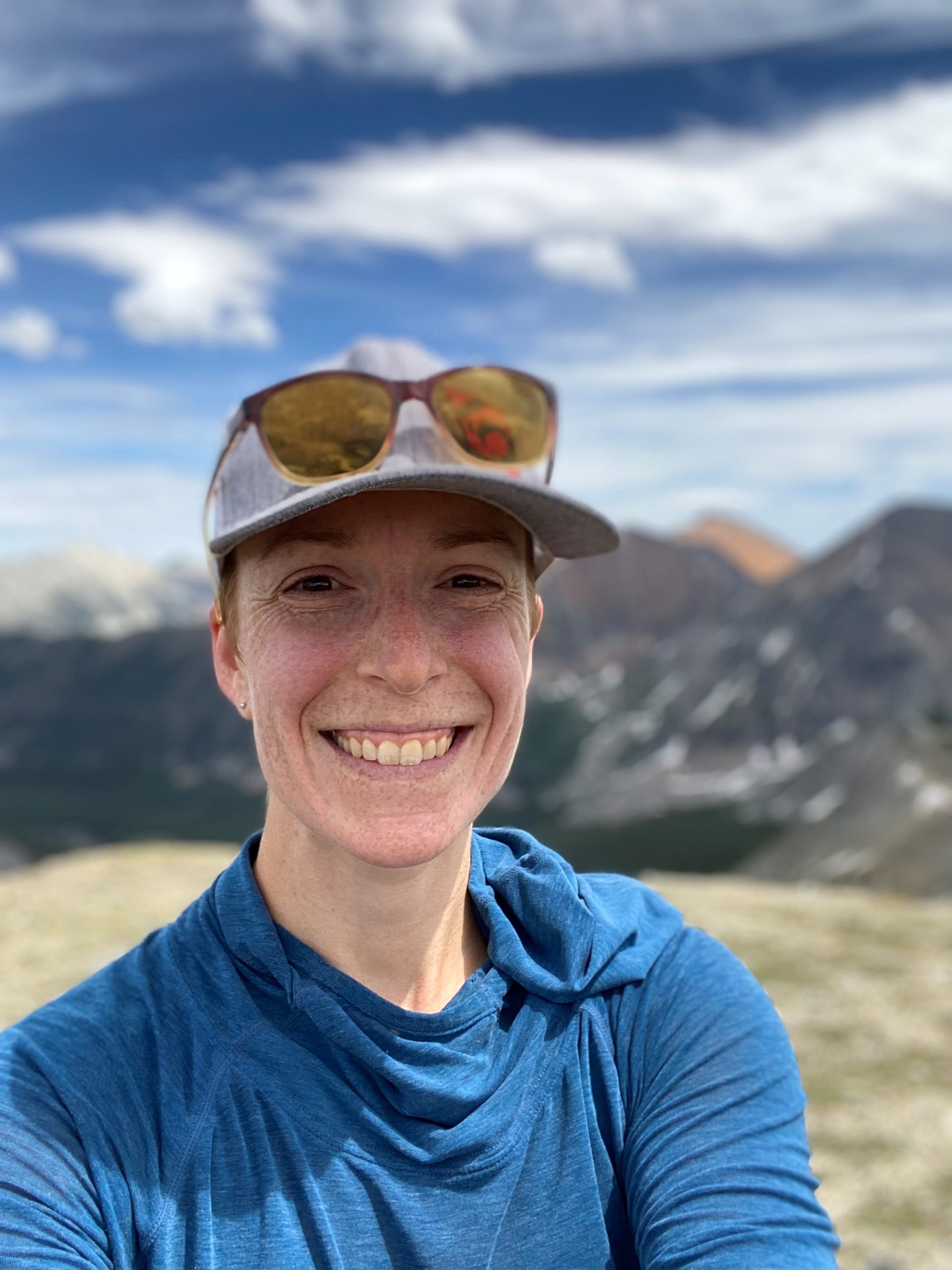 Kelli Whelan, Utility Support Engineer III
Kelly is a transplant from Michigan. She has a BS in Chemistry and a MS in Environmental Engineering from Michigan Technology University (go Huskies!). Outside of work, she enjoys meditation and mindfulness, gardening, social dance, and all the outdoor adventures that Alaska has to offer.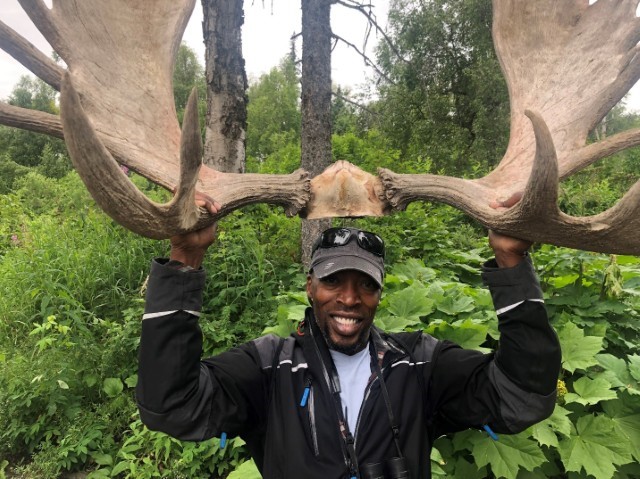 George Sampleton, Senior Journeyman Electrician
George is a born and raised Alaskan who grew up in Anchorage. He decided he wanted to enter the trade as an electrician in 2005. 8,000 hours later he reached his goal as a Journeyman Electrician. He likes kayaking, riding his bike and camping.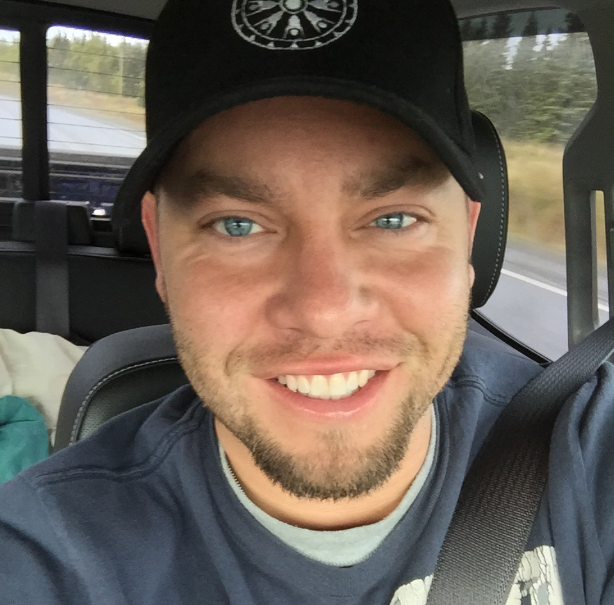 Kameron Hartvigson, Utility Operations Specialist IV
In 2014, Kameron was hired on as a Utility Operations Specialist I with DEHE where he fell in love with traveling the state of Alaska and troubleshooting community issues. He's back in 2022 with a broader range of knowledge and skills as a UOS III.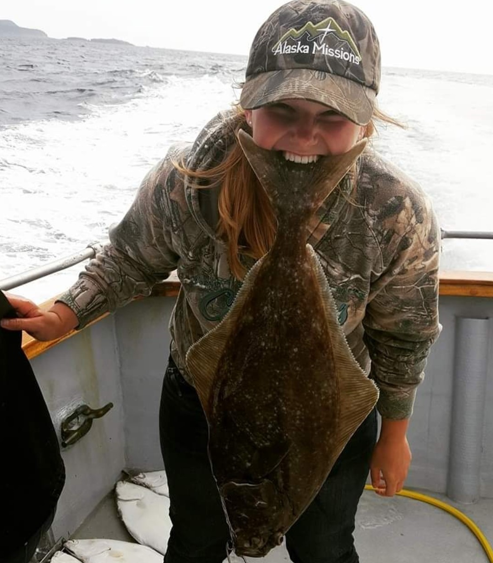 Heather Lyon, Utility Support Engineer I
Heather was born in eastern Washington but was raised in Nome, Alaska. She has a great love of the outdoors. She likes spending time out on a fishing boat, riding snowmachines up in the mountains, camping and moose hunting every fall.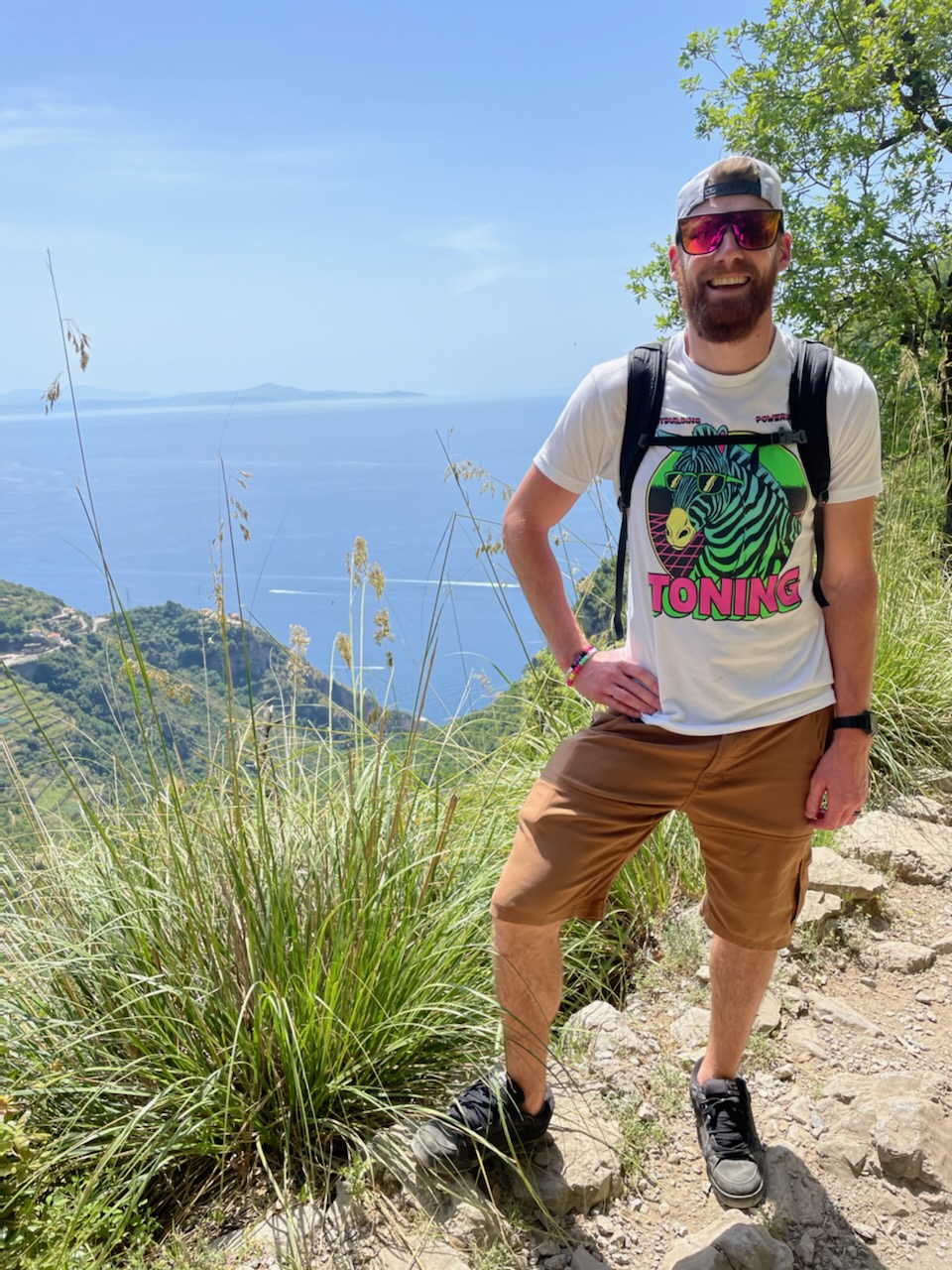 Brian Menghini, Lead Utility Support Engineer
Brian has lived in Alaska since 2004. Alaska is easily his favorite place that he's called home. He's a Chemical Engineer by degree, an Environmental Engineer by PE certification. He's a bit of a gym rat. He likes rock climbing, surfing and being outside.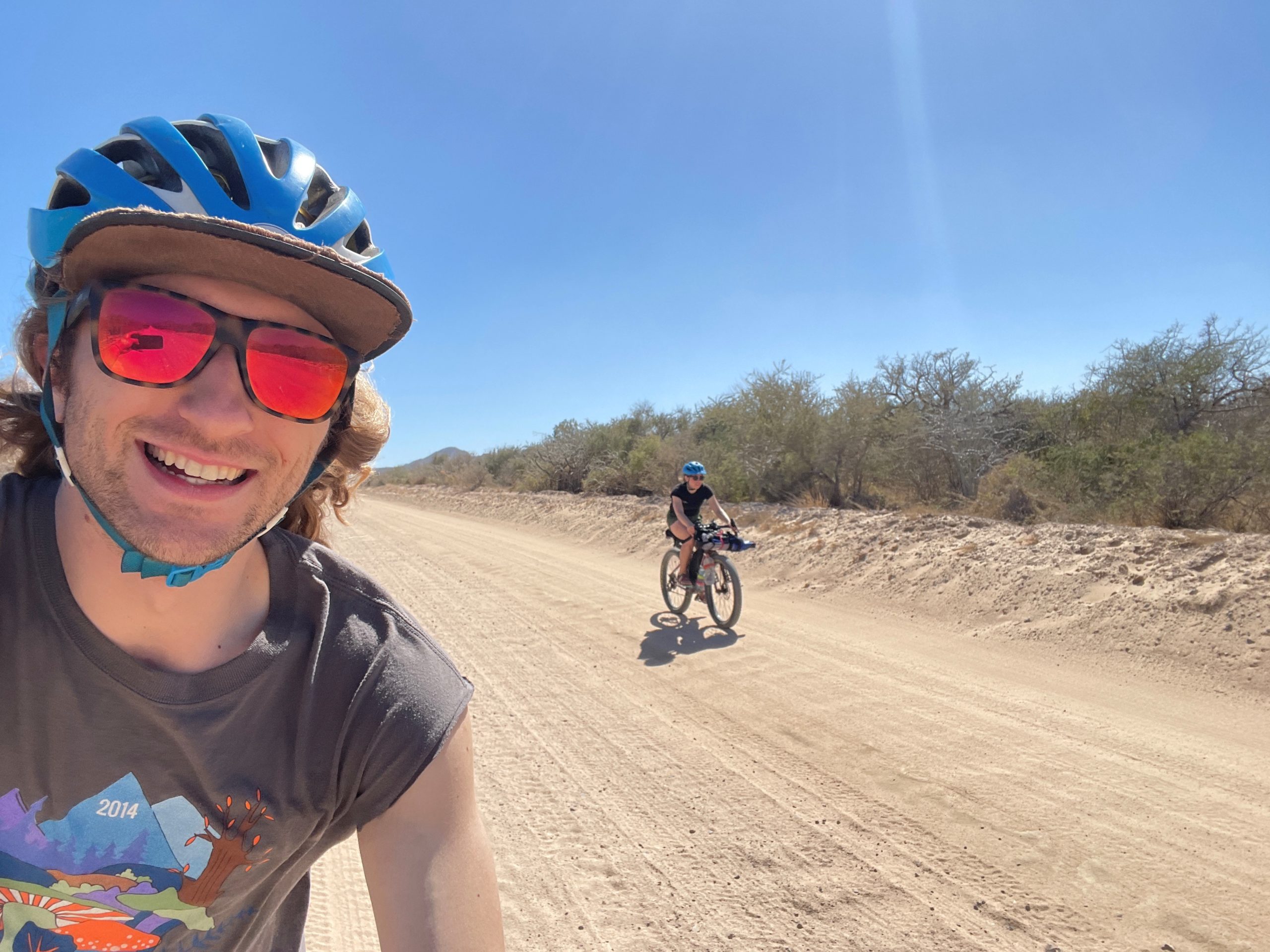 Tanner Ramey, Utility Support Engineer II
Aside from schooling in Vermont and a winter in Montana, Tanner has spent his whole life in Alaska. It's true, there's more than a lifetime of adventure here. He has a B.S. in Mechanical Engineering and loves garage projects, dollar bin records, and snow biking at night.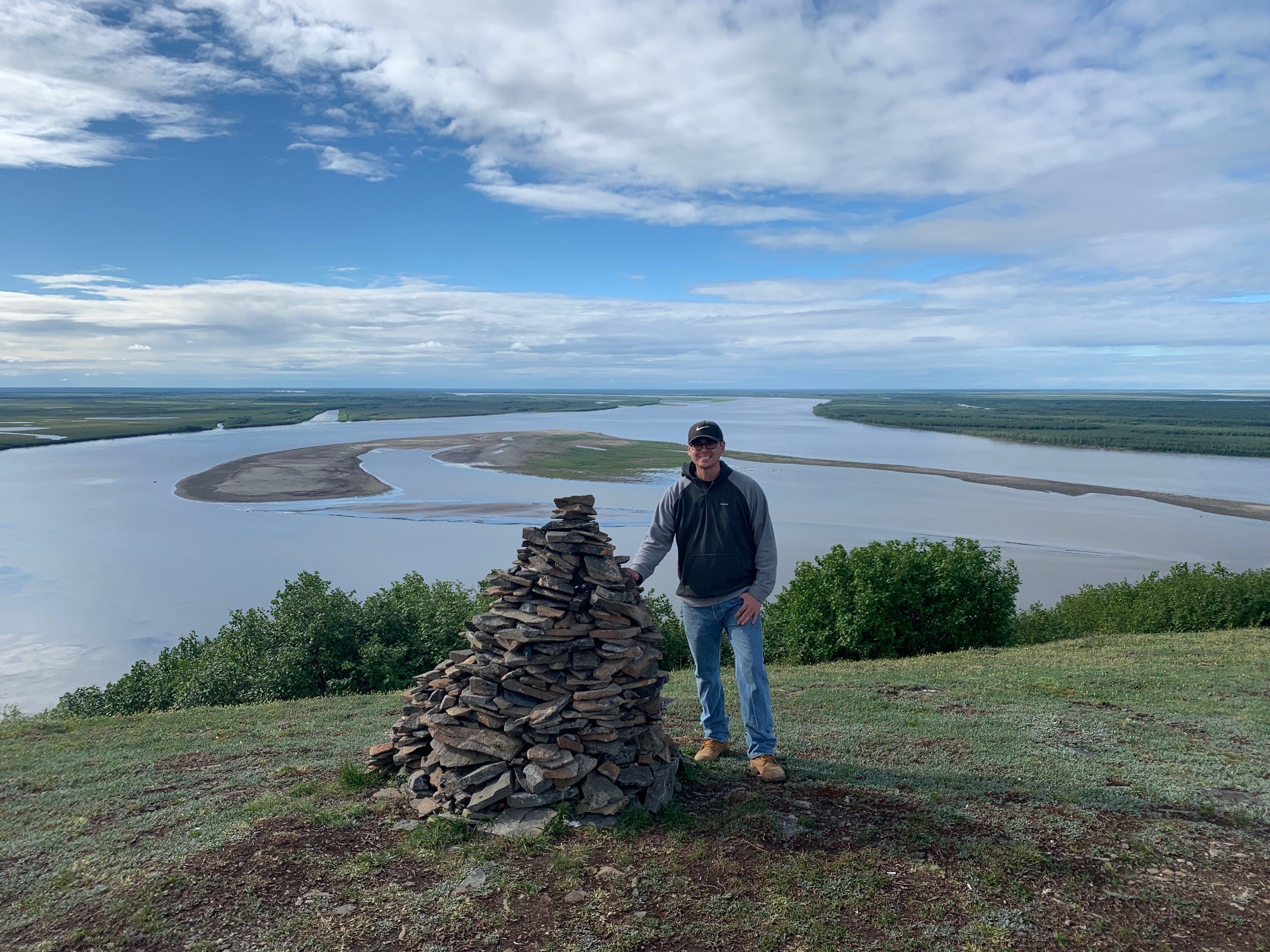 William Hickey, Utility Operation Specialist III
William was born in Wisconsin and grew up in Anchorage, AK. He has been with DEHE since 2014 and enjoys the community support DEHE provides. His key interests include the Green Bay Packers, golf and snowboarding.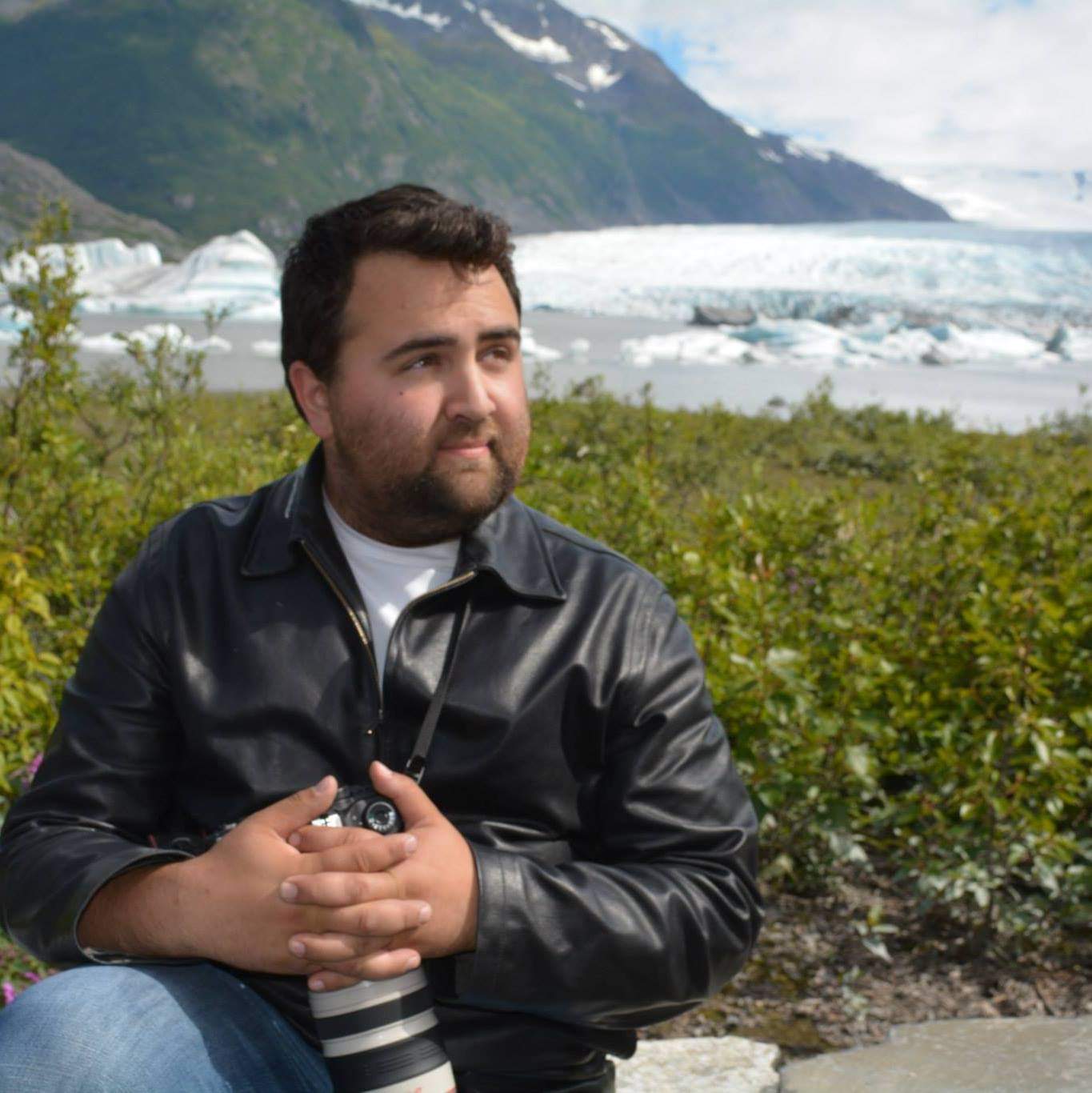 Tory Adams, Utility Operation Specialist I
Tory has lived in Alaska his whole life, from Kotzebue to Unalaska. One goal of mine his to finish his Bachelor's degree. He likes teaching and helping others learn. He also enjoys gardening, biking, photography and snow shoeing.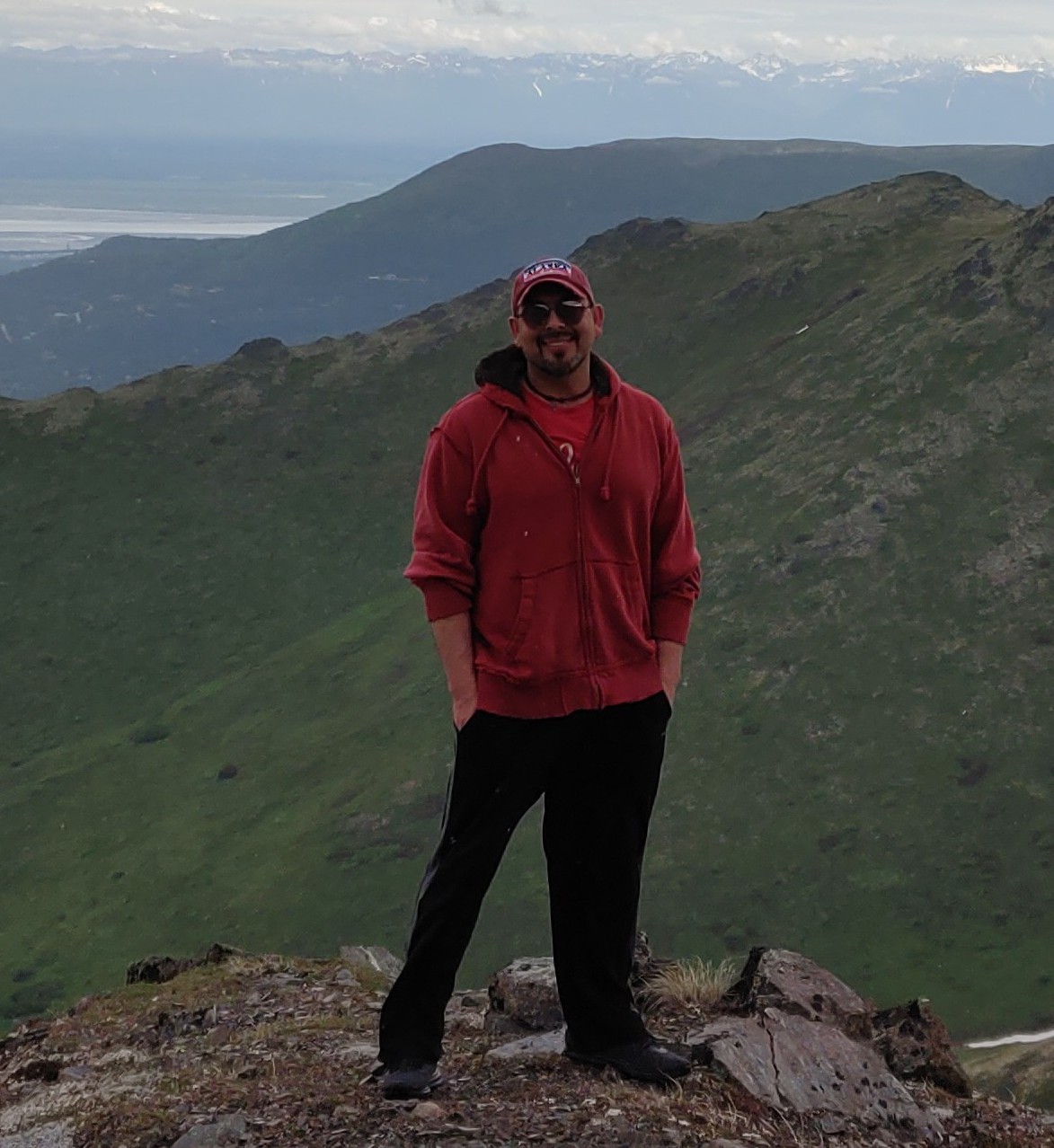 Gary Easter, Remote Monitoring Specialist
Gary was born and raised on Kodiak Island AK, then moved to North Carolina when he was 16. He has traveled throughout the United States and Alaska is still his favorite. He has a a degree in Computer Technology and CompTIA Network+ GFL Cert. He enjoys hiking, nature, sightseeing, basketball and peaceful days casting for fish.
Contact Information:
Alaska Native Tribal Health Consortium
Division of Environmental Health & Engineering
Tribal Utility Support
4500 Diplomacy Dr., Suite 130
Anchorage, AK 99508
Phone: 907-729-3600
Fax: 907-729-4506
Email: TUS-support@anthc.org