Mukluk Telegraph Spring 2020
Spring 2020, COVID-19 special digital edition
Welcome to a special online edition of the Mukluk Telegraph Newspaper. At ANTHC, we are working to protect and care for our community throughout Alaska while we address the COVID-19 pandemic.

Staff across the organization have worked to address the needs of our communities in a variety of ways. We have gathered information to help the people we serve, partner Tribal health organizations and communities across Alaska. We are working with state and local public health officials to prepare, and obtain and share the most current information.

Previously the Mukluk Telegraph Newspaper was printed and distributed quarterly but since COVID-19 has changed the way we communicate health information, we moved this information online for more access.

Please see below articles, information posters, videos, and links to updated information on how ANTHC is responding and supporting our people.
---
COVID-19 health tips for you and your family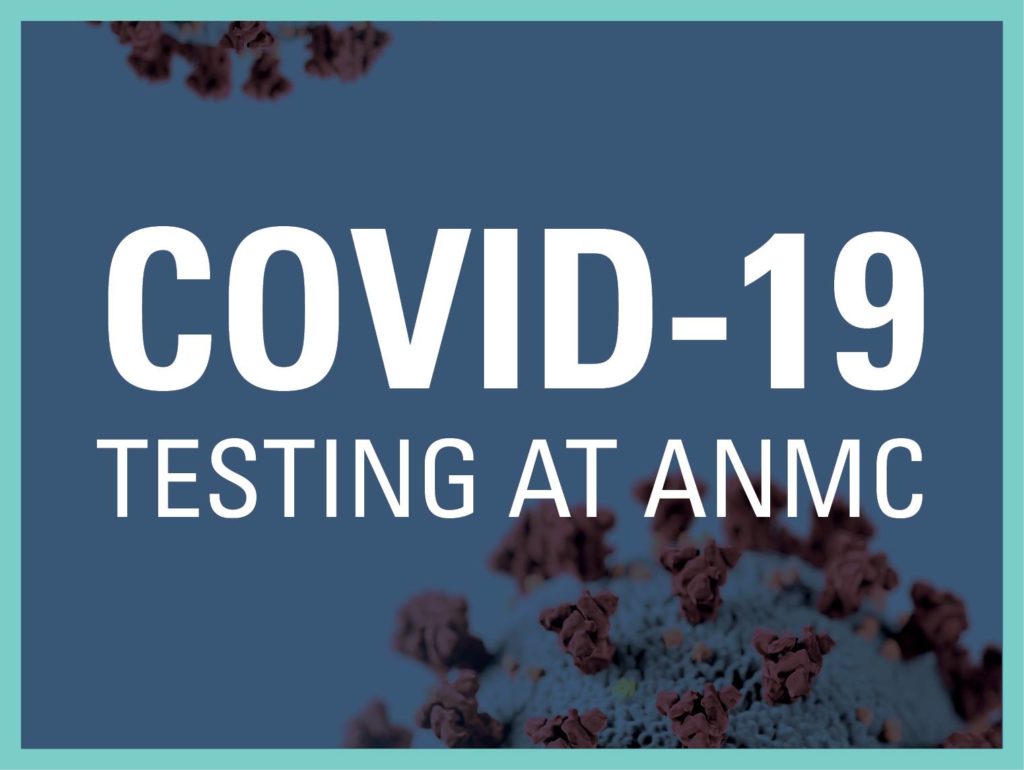 The drive-thru testing site on the Alaska Native Health Campus offers an easy way for more people to know their COVID-19 status faster than before in Alaska. ANMC medical staff are equipped with supplies and machines to test higher volumes of patients with quicker test turnaround times.
People eligible to receive care at ANMC and members of their household are encouraged to be tested even with mild or no symptoms, no referral needed.
The more people tested, the more we know about how to slow the spread of COVID-19. Please encourage beneficiaries to contact ANMC's Walk-In Clinic or their local Tribal health organization to find out about testing in their communities.
Experiencing COVID-19 symptoms? Here is what to do:
If you or a family member have symptoms or exposure to COVID-19:
---
---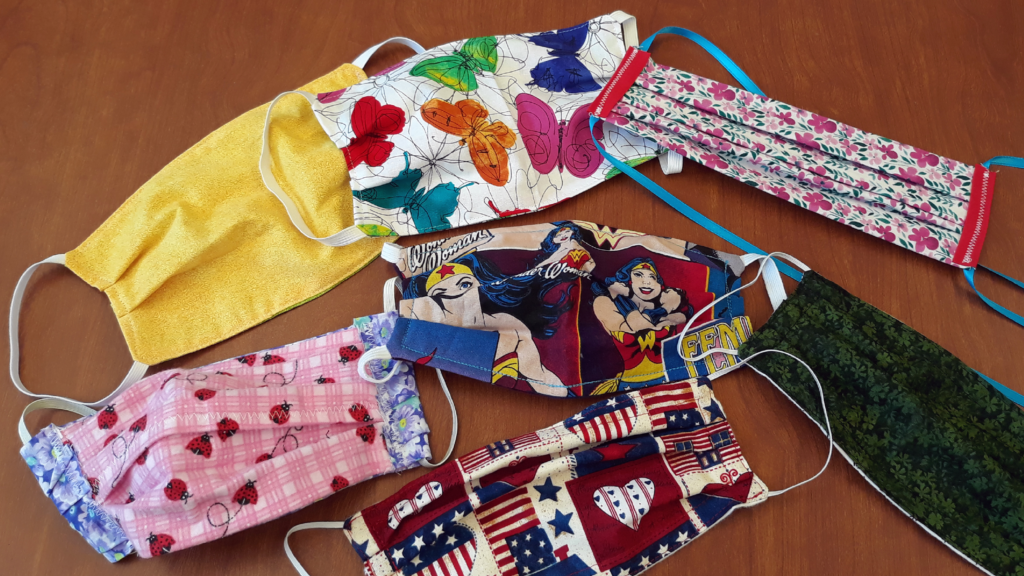 Help protect the ANMC hospital community when you make and donate homemade masks, mask extenders and surgical caps. For more details visit anthc.org/homemademasks.
---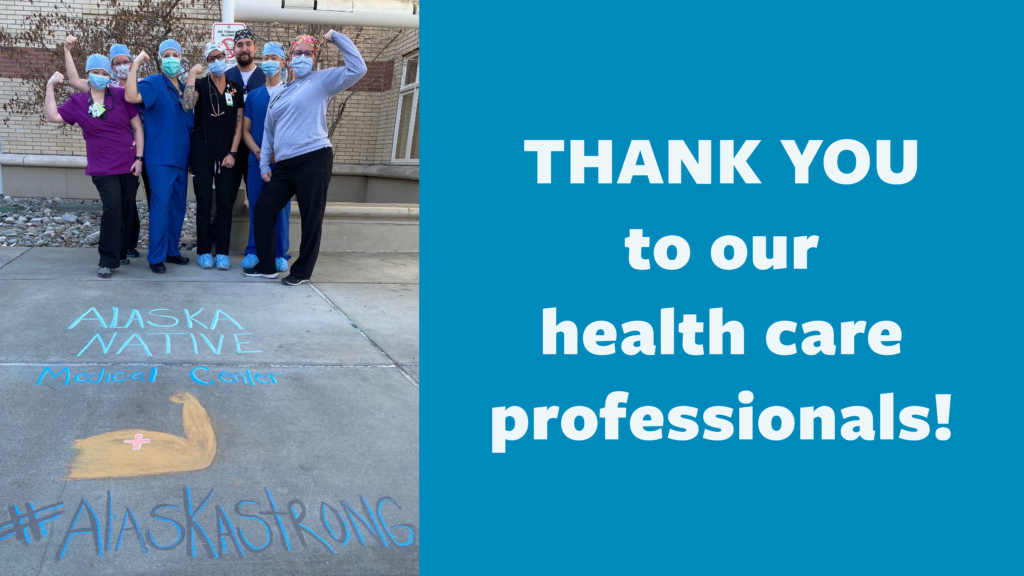 Leading from the front lines, ANTHC staff protect the health and well-being of our people through dedication and compassionate care from the heart. Every day our staff show up ready to address the ever-evolving health needs for our family, friends and communities.

Our healthy communities thank our health care heroes!
---
Additional health tips and downloadable resources
Health tips for your home
During the COVID-19 quarantine, people are spending even more time in their homes than usual. Make sure your home stays healthy as well!
---
Healthy indoor air at home
Routine hand-washing and household cleaning is the most important step to prevent COVID-19 and other illnesses. It is also important to keep the air inside your home ventilated and moving while using cleaning products, especially for those with respiratory conditions which affect lungs or breathing such as asthma or chronic obstructive pulmonary disease. Many cleaning products can have chemicals that can be respiratory triggers or irritants.
Tips for healthy indoor air at home [blog article]
Additional health tips and downloadable resources
---
Tips for maintaining your health
Your ongoing health is still important. ANMC is now seeing patients in our clinics all while keeping patients and our staff safe from COVID-19 spread.

Telemedicine options are also available. If you want to know what options may be available for you, contact your primary care provider or ANMC clinics.
---
How we're keeping patients and staff safe when on campus during COVID-19
At the Alaska Native Medical Center, we've been busy continuing to care for our people during the COVID-19 pandemic. We've also made some changes since your last visit. Learn about the changes in this blog article.
---
Stress management support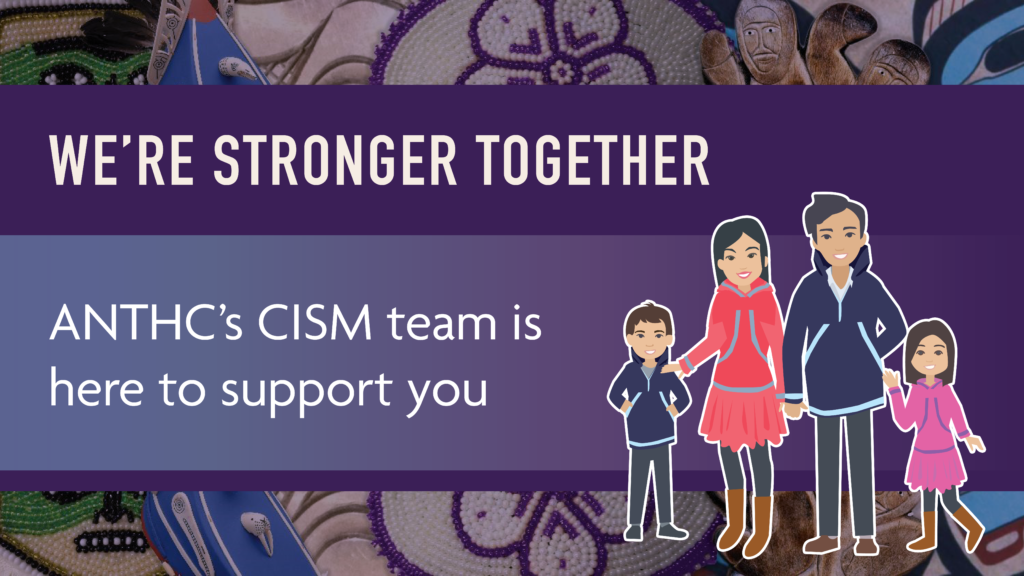 You may be experiencing stress, burnout, exhaustion, or other symptoms that affect your ability to take care of yourself and others. Finding healthy ways to manage and cope with stress during challenging times is important.
We're stronger together!
Reach out to ANTHC behavioral health professionals with our Critical Incident Stress Management team to find solutions for you or groups you are a part of. All communication is confidential. Call 729-8250 or email CISMteam@anthc.org.
---
Quit tobacco now to protect your lungs against respiratory illness
The novel coronavirus (COVID-19) is a disease that affects the respiratory system, which primarily includes your lungs and your ability to breathe.
Smokers and people using vape pens or e-cigarettes may have less efficient lungs and may be hit harder by breathing issues resulting from the virus. ANTHC and the State of Alaska have resources available for quitting smoking, vaping and other tobacco product use. Contact the Alaska Tobacco Quit Line at 1-800-QUIT-NOW (1-800-784-8669) to learn more about free services for quitting tobacco, including over the phone and virtual consultation.
Here are considerations for people using tobacco products.
---
Additional health tips and downloadable resources