Quitting tobacco during pregnancy
Research supports quitting tobacco for the health of your family.
Health research with Alaska Native women who smoke during pregnancy reveals the importance of quitting tobacco. Your health is your baby's health. Quit tobacco to keep harmful chemicals from your baby.

Evidence shows cancer causing chemicals from tobacco use transfers from a mother to her unborn baby. When pregnant women smoke cigarettes, they expose their unborn baby to harmful chemicals, some that are known to cause cancer. The more cigarettes a woman smokes, the more she exposes her unborn child to the harmful chemicals found in cigarettes. The longer a person is exposed, the greater their risk for cancer. Exposing a child to cancer-causing agents before birth increases the amount of exposure over his/her lifetime.
Resources for quitting tobacco
Pass on your healthy habits, not tobacco use. Quit tobacco for the health of your family. During pregnancy, moms are the most important people in their babies' lives. Make the choice to quit tobacco to show how important they are to you.

The ANTHC Tobacco Prevention program offers free tobacco cessation services to patients, employees, and visitors of the Alaska Native Medical Center. For more information, or to enroll in the program call (907) 729-4343. There may also be resources available in your region for tobacco cessation. Below is a list of regional resources.
Tribal health regional resources
Alaska Island Community Services (Wrangell) (907) 874-2373
Arctic Slope Native Association (907) 852-2762
Bristol Bay Area Health Corporation 1-800-478-5201 ext. 6547
Maniilaq Health Center 1-800-431-3321
Norton Sound Health Clinic (907) 443-4583
Southcentral Foundation (907) 729-2689
SouthEast Alaska Regional Health Consortium 1-888-966-8875
Tanana Chiefs Conference (907) 451-6682 ext. 3779
Yukon-Kuskokwim Health Consortium 1-800-478-3321
For those outside of the Alaska Native Health System or for those that do not have a regional tobacco cessation program, the Alaska Tobacco Quit Line offers tobacco cessation services including one-on-one coaching and nicotine replacement therapy. To enroll, call 1-800-784-8669 (QUIT NOW) or visit www.alaskaquitline.com.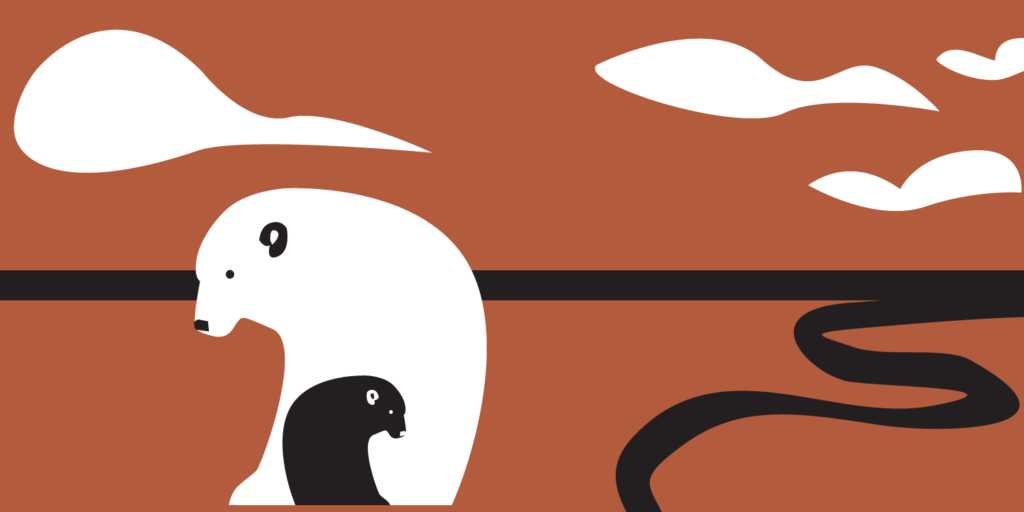 Resources for Tribal health partner organizations
ANTHC staff created rack cards designed to catch the attention of women who are thinking about quitting tobacco for the health of themselves and their pregnancy. These materials are available from ANTHC and the State of Alaska. They can also be ordered by Tribal health partners for use in locations for health information.
To view and download the digital Quitting Tobacco during Pregnancy materials, click the links below:
Printing guidelines: If you download the above file, please do not alter the content. Retain the ANTHC logo. If you are an organization in the Alaska Tribal Health System and would like to add your organization's logo, ANTHC Marketing can assist with this request, please email marketing@anthc.org.
Hard copy orders for Alaska Native Medical Center (ANMC) clinics and organizations in the Alaska Tribal Health System: The ANTHC Print Shop can print and ship orders by contacting them directly at akaprintshop@anthc.org. If you would like access to a high resolution (print-quality file) or to add your Tribal health organization's logo, please email marketing@anthc.org. Orders can also be placed with your local printer of choice.
About the research study
Over several years, research was conducted with ANTHC, SCF, and Mayo Clinic researchers and Alaska Native women who received care at the Anchorage Primary Care Center.

The study, titled "Biomarker Feedback to Motivate Tobacco Cessation in Pregnant Alaska Native Women" or shortened to The MAW Study, identified levels of tobacco exposure between a mother and her baby.

When a pregnant woman smokes or uses tobacco, some of the harmful chemicals pass through the placenta to the baby. This was demonstrated in this study by testing urine from mothers and their baby's right after delivery. Some of the harmful chemicals from cigarettes were found in the mothers urine as well as in the baby's urine. Tobacco use during pregnancy places a child at an increased risk for harmful effects such as stillbirth, preterm birth, low birth weight, respiratory problems, risk for certain birth defects like cleft lip/palate or additional digits, and SIDS. Negative effects that may occur later in the child's life include behavioral problems like ADHD, learning disorders, and more likely to use tobacco compared to people whose mothers did not smoke in pregnancy.

The MAW Study was a collaboration between the Alaska Native Tribal Health Consortium, Southcentral Foundation, and the Mayo Clinic.

The study was funded by the National Cancer Institute: U54 CA153605.
Publications